Behind the scenes of R. Kelly's Trapped in the Closet with the cast and crew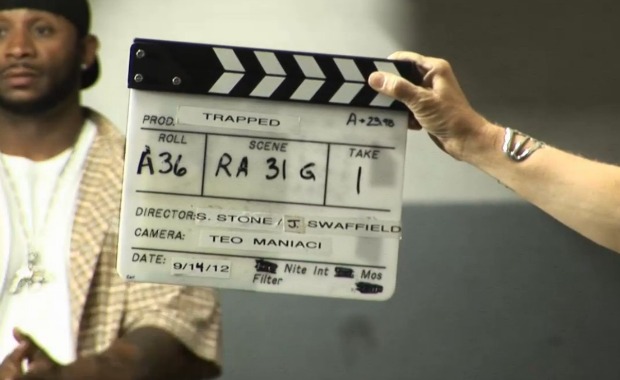 Posted by Melissa Locker on
According to R. Kelly, he has a lot in common with Evel Kneivel, and Trapped in the Closet is the greatest stunt he's ever pulled off. You see the daredevil tried things that no one else ever attempted, and when he pulled him off? Well that's how Evel Kneivel built his reputation for taking risks with big rewards. According to Kellz, that's a lot like what he's attempting with Trapped in the Closet. And anyone who has ever watched Trapped knows that the intricate and sprawling hip hopera is unlike anything else around.
While R. Kelly is a multi-platinum recording artist, R & B megastar, author, producer, remixer, mentor, director, screenwriter and actor, he knows he did not achieve his greatness all by himself. As we approach Thanksgiving, and the premiere of all new chapters of Trapped in the Closet on Friday, November 23 at 9/8c, Kellz took a moment direct from the set to give thanks to the cast and crew of Trapped in the Closet who help realize his vision:
video player loading
.
.
.
Want the latest news from IFC? Like us on Facebook and follow us on Twitter @ifctv.
Trapped in the Closet returns to IFC on Friday, November 23rd at 9/8c