"Avengers"-themed pinball machine coming out next year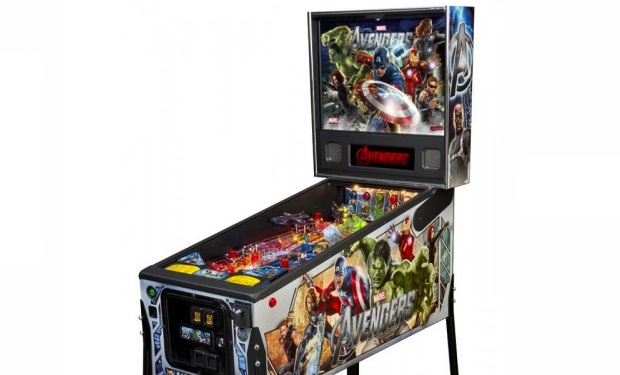 Posted by Terri Schwartz on
"The Avengers" are going to soon be heading to an arcade near you. Stern Pinball has announced that it's developing a pinball machine inspired by "The Avengers" that will be available in 2013.
"Throughout the years The Avengers have cultivated a loyal and energetic fan base," Gary Stern, founder, CEO and Chairman of Stern Pinball, said in a press release. "Stern is pleased to have the opportunity to give these fans an Avengers pinball game to enjoy for years to come."
Don't expect to see any more Marvel characters than are featured in the movies, though. The release says the pinball set will incorporate Iron Man, Thor, Hulk, Captain America, Black Widow and Hawkeye, and will feature Earth's mightiest facing off against Loki. "The Avengers pinball features an animated twisting and pounding custom molded HULK, drop targets and a spinning cube bonus, in addition to plenty of multiball action."
There will be three versions of the pinball machine released, so if you have an extra few thousand dollars lying around, you could even purchase one for yourself. The Avengers pro model will run for $5,699, the limited edition version will be $8,099 and the Hulk limited edition will also be $8,099. Start saving your pennies.
Do you plan to check out this pinball machine? Tell us in the comments section below or on Facebook and Twitter.