Spotting Hitch: Where Can You Find Hitchcock's Famous Cameos in the New Blu-ray Box Set?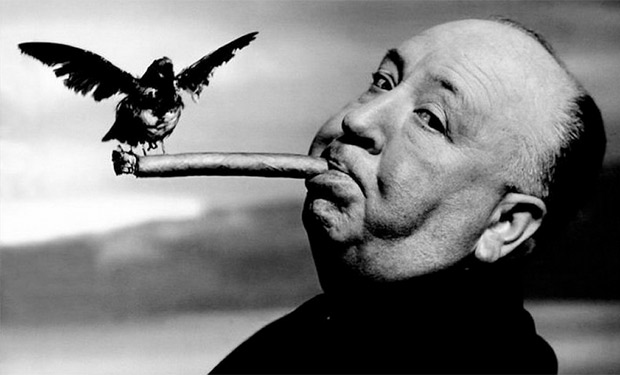 Posted by Scott Neumyer on
With the November 23 theatrical release of "Hitchcock" and the recent release of Universal's fantastic Blu-ray box set Alfred Hitchcock: The Masterpiece Collection: Limited Edition, the legendary director is back in the news and experiencing a resurgence of popularity. Not only does the new Blu-ray collection feature tons of excellent bonus material, but the films looks simply stunning and better than they ever have before. In honor of the release, we decided to give you a rundown of just where, in each film, you can find Hitchcock's famous, albeit brief, cameos. We call it "Spotting Hitch," but it's a bit more like a less colorful game of Where's Waldo?
---
"Saboteur" (1942) – 01:04:28
Hitchcock can be seen standing in front of the "Cut Rate Drugs" store window as the car pulls up and stops at the store.
---
"Shadow of a Doubt" (1943) – 00:16:39
Hitchcock can be seen playing cards on the train to Santa Rosa. His back is toward the camera, but you can't miss his famous profile.
---
"Rope" (1948) – 00:55:22
Hitchcock's signature silhouette appears on a red neon sign outside the apartment window. This is the only place you'll spot Hitch in the master's first color feature.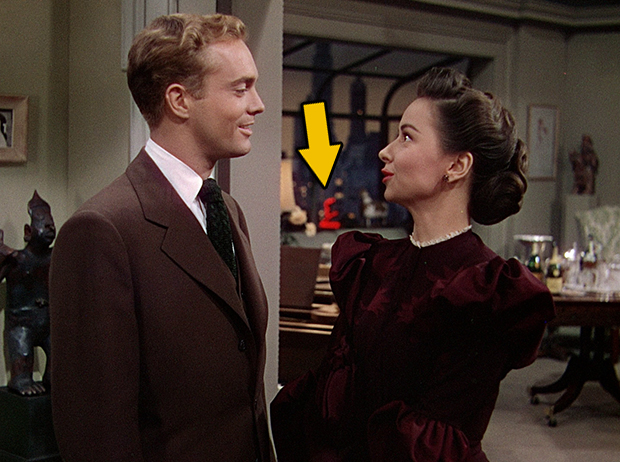 ---
"Rear Window" (1954) – 00:26:13
Hitchcock is seen winding the clock through the window of the songwriter's apartment. Although the audience doesn't hear him speak, Hitch clearly says something the songwriter during the brief scene.
---
"The Trouble with Harry" (1955) – 00:22:22
Outside the shop window there's a man in front of a parked limousine, looking at paintings. Hitchcock can be seen walking past the limousine.
---
"The Man Who Knew Too Much" (1956) – 00:25:20
Hitchcock can be seen watching the acrobats in the marketplace. His hands are in his pockets and his back is to the camera, but there's no mistaking him.
---
"Vertigo" (1958) – 00:11:11
Hitchcock can be seen swiftly walking past the Shipbuilding Co. building. He's wearing a grey suit and carrying a trumpet case.