"X-Men" producer wants an "Avengers" crossover to happen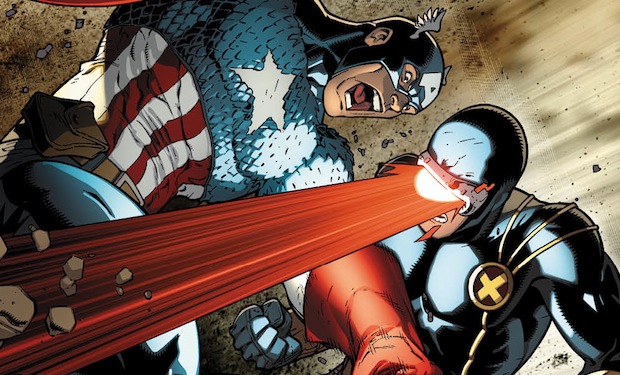 Posted by Terri Schwartz on
After the "Amazing Spider-Man"/"The Avengers" crossover that wasn't, we've been hoping that there would be some sort of connection made between the Marvel characters in the studio's cinematic universe and those owned by other companies. Well, "X-Men" producer Lauren Shuler Donner might have answered our hopes.
Donner recently sat down with Crave Online and was asked about the possibility of Fox ever making a deal to allow there to be an "X-Men"/"The Avengers" crossover. It turns out that she's all for it.
"I would love it. I would love it. I personally have close ties to Marvel because of Kevin Feige, because Kevin worked for me. But to take our characters and mingle them in the way that they were written, yeah, absolutely," she said.
Obviously there's a lot of red tape that Donner would have to get through until she could make this happen, but the fact that she has a good relationship with Feige should work in her favor. "X-Men: Days of Future Past" is coming up and it would be really exciting to see some sort of nod to the Marvel Cinematic Universe within that project. After all, "X-Men: First Class" did have two really great cameos of its own, so it's sequel has got a precedent to match.
"The Avengers 2" is due out in 2015, so our hope is that something does happen in the next three years to make some sort of Marvel crossover happen. Joss Whedon is a big enough fanboy that we feel he would be totally for this.
Do you think there should be an "X-Men"/"The Avengers" crossover? Tell us in the comments section below or on Facebook and Twitter.