Whisker Wars Presents: Passion Points on Training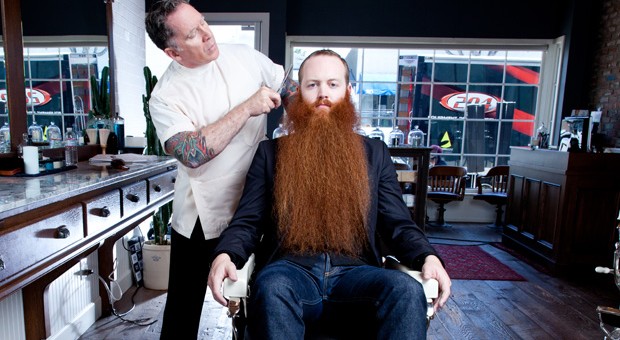 Posted by Melissa Locker on
While some people view a beard as just some hair your grow out of your face, othes, like Beard Team USA star Jack Passion, view bearding as a sacred manly art. And like the best arts you have to practice and train if you're going to do battle with the big boys. And on this season of Whisker Wars Jack Passion has his work cut out for him. The Austin Facial Hair Club is gunning for him, especially their beard leader Bryan Nelson, and he may have picked himself quite the fight with the boys from New York. In the last video installment, Passion had some choice words for the boss of the Gotham Beard Alliance Myk O'Connor and now the NYC boys have their eye on Passion. How is Jack preparing for battle? By building himself the best beard in the business one vitamin at a time:
video player loading
.
.
.
Want the latest news from Whisker Wars? Like them on Facebook and follow them on Twitter@whiskerwars and use the hashtag #whiskerwars.
Whisker Wars returns to IFC on Friday, November 23rd at 10 pm ET/PT.