Whisker Wars Presents: Jack Passion vs Myk O'Connor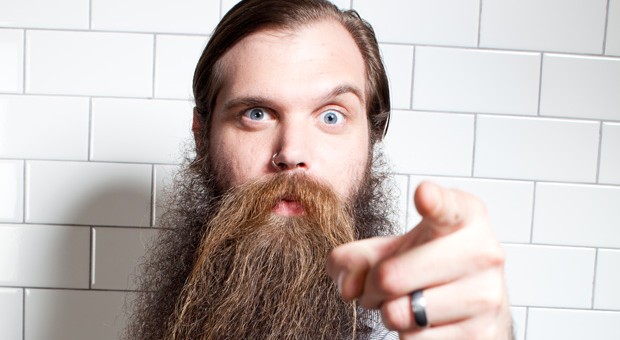 Posted by Melissa Locker on
Whisker Wars star Jack Passion is not known for being a shrinking violet. In fact, he's kind of an ultra-competitive muckraker who has a no-holds-barred approach to trash talking the competition. While most of Jack's big words are reserved for his arch rivals in the Austin Facial Hair Club, Jack is more than willing to share his epithets will all comers, including Gotham Beard Alliance member Myk O'Connor.
In case you don't believe us, well, we have the evidence on tape. As we wait for season two of Whisker Wars to premiere the day after Thanksgiving (that's November 23rd at 10/9c, for those calendar impaired among us) we're rolling out a series of videos featuring Jack and his words of wisdom.
Watch Jack's Passion Points, episode 3:
Want the latest news from Whisker Wars? Like them on Facebook and follow them on Twitter@whiskerwars and use the hashtag #whiskerwars.
Whisker Wars returns to IFC on Friday, November 23rd at 10 pm ET/PT.