What to watch tonight on IFC: "Reindeer Games"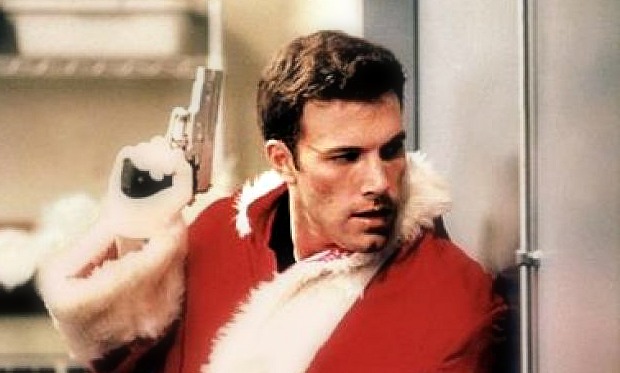 Posted by Melissa Locker on
We know it's almost Halloween, and you can blame Christmas season creep if you want to, but we think action movies are always in season. That's why we're showing "Reindeer Games" tonight at 8/7c.
The movie is chockfull of deception and double-crosses, which far outweigh any Christmas miracles in this heist thriller, which was one of the final films by director John Frankenheimer. "Reindeer Games" follows Rudy Duncan (Ben Affleck), a convict who impersonates his slain cellmate upon being released from prison in the hopes of getting lucky with the dead man's gorgeous pen pal (Charlize Theron). Charlize Theron can do that to a guy, you know. Because he's Ben Affleck and looks like Ben Affleck, he scores some hot post-prison sex with the lovely lady. However, this is not a porn, so the two lovers get out of bed and get entangled in the plans of Theron's psychotic criminal of a brother (Gary Sinise), who's looking to pull off a dangerous casino heist on Christmas Eve. Seems he thinks that Rudy is actually the criminal mastermind his sister's been writing to for months. What happens next is almost Shakespearean. Well if Shakespeare dressed his characters in Santa costumes and had them try to rob a casino. But as within a Shakespearean play, lies and treachery beget tragedy in this morality tale. Shakespeare would have been so lucky to have a supporting cast of genre veteran character actors, including Isaac Hayes, Dennis Farina, Danny Trejo and Clarence Williams III.
Watch the trailer and then tune in to "Reindeer Games" tonight at 8/7c:
Want the latest news from IFC? Like us on Facebook and follow us on Twitter @ifctv.
"Reindeer Games" airs tonight at Thursday, Oct. 11 at 8:00 PM ET; Thursday, Oct. 25 at 10:30 PM ET; and Friday, Oct. 26 at 12:45 AM ET