What to watch this week on IFC: October 8th – 14th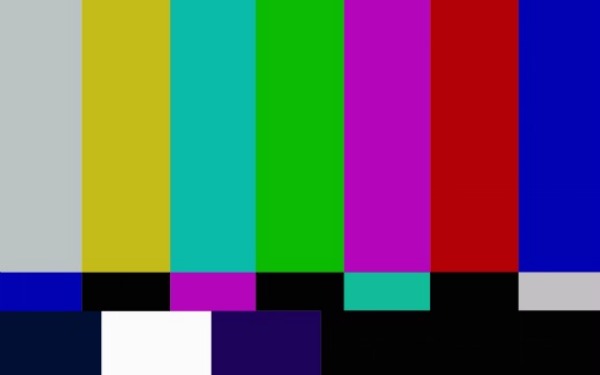 Posted by Melissa Locker on
It's getting cold outside! Also as Halloween approaches things are getting progressively spookier. There's only one place you're truly safe: Inside watching the warming blue glow of the television set.
Here's what to watch this week on IFC:
Monday
Start your week off with a scream. We're showing back-to-back tales of terror when we show horror master Wes Craven's "Cursed" at 8 p.m. ET followed by George Romero's and Stephen King's "Creepshow" at 10 p.m. ET.
Tuesday
Unless you're Martin Scorsese you probably need more Leonardo DiCaprio in your life. So get your RDA of Leo by watching "The Beach" at 8/7c. In the film he stars as an adventurer looking for a little slice of heaven on an island off the coast of Thailand, but soon discovers it is not what it seems. It's even more fun to watch when you pretend it's a prequel to "Inception."
Wednesday
Before she was trying to blow up Jeremy Renner in "The Hurt Locker," Kathryn Bigelow was taking down vampires in "Near Dark." See for yourself what an Academy Award winning director was with a cult classic tale of terror and teeth when we show the screamer at 4 p.m. ET.
Thursday
Tune in tonight at 8/7c to watch Ben Affleck give Rudolph a run for his money in "Reindeer Games." In the film, Affleck stars as an ex-convict who just wants to start a new life with his girlfriend (Charlize Theron), but her brother (Gary Sinise) involves him in a scheme to rob a casino. What a jerk!
Friday
Skip work or school or your girlfriend's mom's funeral so you can stay home and watch one of the most famous sci fi films ever. We're showing Stanley Kubrick's "2001: A Space Odyssey" at 9 a.m./8 a.m. C. Watch to see supercomputer HAL 9000 as it guides astronauts (Keir Dullea, Gary Lockwood, William Sylvester) on a trip to find the origins of humans.
Saturday
In another installment of Scared Shitless Saturday, we're showing back-to-back horror sure to, well, let's just say we named it "Scared Shitless" for a reason. The thrills and chills starts at 8/7c with Rob Zombie's "The Devil's Rejects" followed by the campy cult classic "Evil Dead 2" at 10/9c.
Sunday
Did you turn it off and on? Is it plugged in? The IT Crowd knows the right questions. Get to know Moss (Richard Ayoade), Jen (Katherine Parkinson), and Roy ("Bridesmaids"' Chris O'Dowd) when we air back-to-back episodes of Graham Linehan's The IT Crowd starting at 11 a.m. ET.
Want the latest news from IFC? Like us on Facebook and follow us on Twitter @ifctv.