What to watch this week on IFC: October 15- 21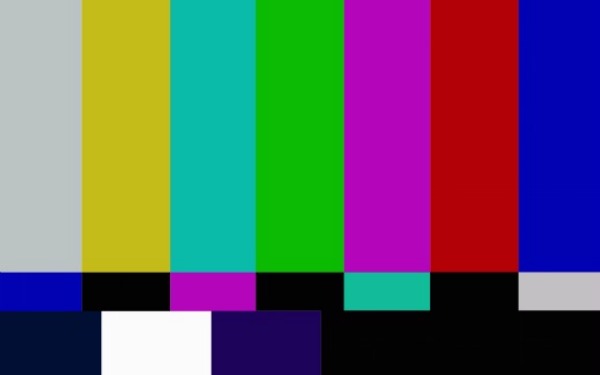 Posted by Melissa Locker on
Halloween is just around the corner, which means that the streets are filled with greedy little children demanding, nay, blackmailing you for candy. If you try and scare the bossy little devils, Power Rangers, and walking dead, or even keep the candy for yourself, their parents get downright angry. What's a reasonable person to do? Stay inside and watch television, of course.
Here's what to watch this week on IFC:
Monday
When is a zombie not just a zombie? When it's a Nazi zombie. Get in the Halloween spirit with a viewing of one of the best zombie movies ever: "Dead Snow" at 12 p.m. ET/11 a.m. CT. A vacation takes a grisly turn when medical students (Vegard Hoel, Stig Frode Henriksen) encounter Nazi zombies near their remote mountain cabin.
Tuesday
Go on a family road trip with Steve Carrell, Toni Collette, Greg Kinnear, Abigail Breslin, and Alan Arkin in "Little Miss Sunshine" It's got more porn, death, and suicide than any episode of "Toddlers & Tiaras." The dance party starts at 8/7c.
Wednesday
Go into "The Woods," but don't go alone or if you do, bring an axe. In the film, a tormented teen (Agnes Bruckner) has terrifying visions, while her classmates at a remote boarding-school for girls go missing. And, well, she should. Tune in for terror at 4 p.m. ET. Did we mention it stars Patricia Clarkson?
Thursday
Are you ready to be punished? It doesn't matter whether or not you're ready because come 10:30 p.m. ET, we're showing "Punisher: War Zone." After an encounter with everyone's favorite ersatz Marvel comic book hero the Punisher (Ray Stevenson) leaves him horribly disfigured, mob boss Billy Russoti (Dominic West) changes his name to Jigsaw and sets out for revenge.
Friday
Get a taste of terror that lasts all day long with back-to-back horror movies. The thrills and chills kick off at 9:45 a.m. ET with "The Changeling" starring George C. Scott and ends when you end up running for your mommy in the middle of "The Exorcist" which starts at 8/7c or when you're hiding under your blankies during "Saw II" at 10:45 p.m. ET.
Saturday
Get Scared Shitless this Saturday with a double dose of terror staring with "Creepshow" at 8/7c. The movie combines the scary skills of masters of chills George Romero and Stephen King into a multi-part tale of terror. It's followed by a grisly re-telling of the vagina dentata myth "Teeth" at 10:30 p.m. ET.
Sunday
We don't mean to alarm you, but death is coming to town on Sunday. He'll arrive via Greyhound bus at noon eastern time and stay until his work is done. Oh, did you you think we were talking about real death? We meant the Kids in the Hall's epic mini-series "Death Comes to Town" which we'll be showing marathon style starting at 12 p.m. ET/11a.m. CT.
Want the latest news from IFC? Like us on <a href="https://www.facebook.com/ifc" target="_blank">Facebook</a> and follow us on Twitter <a href="https://www.twitter.com/ifctv" target="_blank">@ifctv</a>.