What to watch on IFC: October 29 – November 4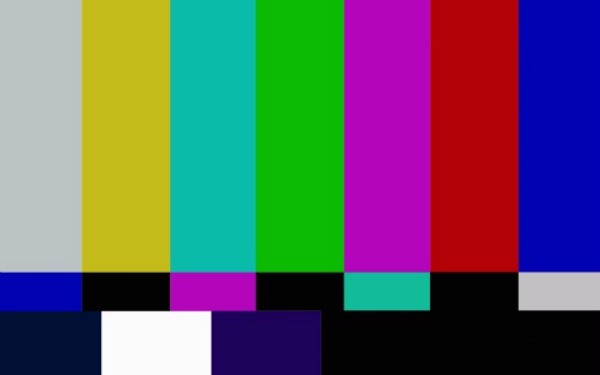 Posted by Melissa Locker on
There's a hurricane ablowin' on the east coast, earthquakes in Los Angeles and Arkansas, and a snow storm in the Great Lakes region. This is Mother Nature's way of saying stay inside and watch IFC.
Here's what to watch this week on IFC:
Monday
Get in touch with your inner vigilante when we show "Punisher: War Zone" at 8/7c. Everyone's favorite anti-hero comes to life in this film with Ray Stevenson playing Punisher who leaves a mob boss Billy Russoti (Dominic West) horribly disfigured. This causes the criminal to change his name to Jigsaw and set out for revenge.
Tuesday
Celebrate All Hallow's Eve Eve when we show "Creepshow" at 10:15 p.m. ET/ 9:15c. The tale of terror comes from two masters of horror: George "Night of the Living Dead" Romero and Stephen "Carrie" King. King weaves together five tales inspired by 1950s comic books include a nagged professor (Hal Holbrook) and a tycoon (E.G. Marshall) with cockroaches.
Wednesday
It's Halloween and we're going to do our best to scare the pants off of you by showing the scariest movie ever: "The Exorcist." Starting at 8 p.m. ET/ 7 CT we're airing "The Exorcist" back-to-back for your terrifying viewing pleasure. It's so scary it will make your head spin backwards!
Thursday
To inaugurate November, we're showing Tim Burton's delightfully weird and wonderfully dark "Edward Scissorhands." It stars Johnny Depp as a deceased inventor's unfinished creation who becomes an instant celebrity when a cheery suburbanite (Dianne Wiest) brings him home to her family, including her daughter Winona Ryder. It starts at 8/7c.
Friday
Friday Night Frights gets twisted when we show "Strangeland" starring Twisted Sister's Dee Snider as a psychopath who uses the Internet to lure gullible teens to his basement hideaway. It's kind of like Craig's List, but way more terrifying. Tune in at 8 p.m. ET or 11:45 p.m. ET.
Saturday
Attention Trekkies: We are showing "Star Trek: The Motion Picture" at 8/7c. It's the OG Enterprise crew with Adm. Kirk (William Shatner), Mr. Spock (Leonard Nimoy), Dr. McCoy (DeForest Kelley) and crew heading out aboard the overhauled Enterprise to find an intelligent entity called VGER.
Sunday
Don't beam us up, Scotty, we want to feel the Wrath of Khan when we show "Star Trek II: The Wrath of Khan" at 8/7c. Everyone's favorite intergalactic travelers Kirk (William Shatner), Spock (Leonard Nimoy) and the Enterprise crew battle an old foe (Ricardo Montalban) who blames Kirk for the death of his wife.
Want the latest news from IFC? Like us on Facebook and follow us on Twitter @ifctv.