Watch this tonight: Repo! The Genetic Opera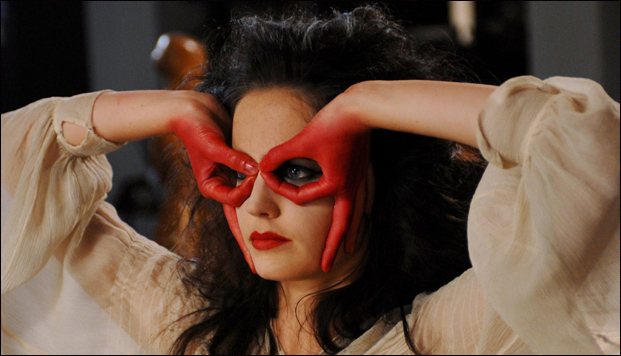 Posted by Melissa Locker on
In the near future, a biotech company saves mankind with synthetic replacements for failed organs. Sounds like a rejected script from The Jetsons, but is actually "Repo! The Genetic Opera" from the brilliantly twisted mind of director Darren Lynn Bousman's"Repo! The Genetic Opera," which airs at 10:15 p.m. ET.
Bousman, who you may recognize from the family friendly series "Saw" (just kidding, don't show "Saw" to your kids), reunited with Twisted Pictures producers Oren Koules and Mark Burg for a dark look at a dystopian future where the denizens of planet Earth have been devastated by inexplicable and widespread organ failures. Sounds fun, right? To save everyone's livers and kidneys and whatnot (we're not experts!) scientists hatch a brilliant if completely creepy scheme for a substantial organ harvest. The evil corporations of the future aren't ones to shy away from a profit though and an innovative biotech conglomerate helpfully offers the public a means of maintaining their health by enacting a series of hassle-free organ payment plans. Pretty much like that time you put an X-Box on layway at Sears, but stickier and grosser. However, things start to get messy when it turns out that when you finance a body part, you better keep up with your payments, because if you don't, …well, let's just say failure to maintain proper payment will result in forceful repossession of the organs. Can't wait for the future! Paul Sorvino and Spy Kids' Alexa Vega star alongside celebrity socialite Paris Hilton in this film from Lionsgate.
Watch the trailer and then tune in tonight at 10:15 p.m. ET:
Want the latest news from IFC? Like us on Facebook and follow us on Twitter @ifctv.
"Repo! The Genetic Opera" airs tonight on IFC at 10:15 PM ET