Watch this tonight: Jason Statham in "Transporter 3"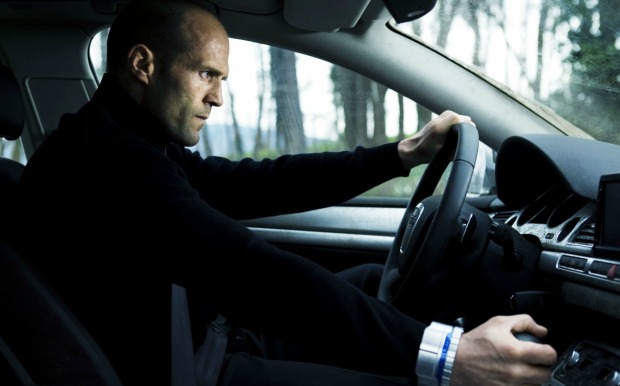 Posted by Melissa Locker on
Want to make your Wednesday 100% more awesome? It's easy and doesn't require you to get off the couch. All you need to do is tune into "Transporter 3" tonight at 8/7c. Why watch the movie? Two words, one answer: JASON STATHAM. Seriously there's nothing that Jason Statham can't make a little more awesome. Church potluck? Add Jason Statham and suddenly it's a must-attend event. Monday morning staff meeeting in cubicleland? You know Jason Statham would perk that right up.
In tonight's fine film, Statham reprises one of his most noted (read: AWESOME) roles as Frank Martin, who was driving like a boss before Ryan Gosling even had his learner's permit. In the third installment of the exciting action series, we see a slightly softer side of Frank, the lonely driver-for-hire. You see, he finally allows himself to love and be loved, well, when he's not busy kicking bad guys in the face. He is Jason Statham after all and has a reputation to uphold. In this episode of the series that we hope will go on forever, director Olivier Megaton shakes things up a bit. While Frank is once again in the transporting game, he's been strong-armed out of retirement to deliver a very special "package": Valentina (Natalya Rudakova), the daughter of the head of Ukraine's Environmental Protection Agency who's been kidnapped after dear old dad refused to do business with a decidedly non-environmentally-friendly company. Frank and Valentina's journey takes them from Marseille through Munich and Budapest and finally to Odessa on the Black Sea, with both of them rigged with explosive devices set to go off if they wander more than 75 feet from the car. Sounds like fun, right? Well, fun to watch anyway. But under such intense and bizarre circumstances, it's no wonder they fall for each other. Haven't we all met a special someone under such conditions?
Watch the trailer now and then tune in to "Transporter 3" tonight to watch Jason Statham show Ryan Gosling how driving is done, son:
Want the latest news from IFC? Like us on Facebook and follow us on Twitter @ifctv.
"Transporter 3" airs tonight at 8:00 PM ET; Tuesday, Oct. 30 at 8:00 PM ET; Sunday, Nov. 4 at 10:30 PM ET; Tuesday, Nov. 13 at 8:00 PM ET; Tuesday, Nov. 13 at 10:15 PM ET