Tonight get to know HAL 9000 in "2001: A Space Odyssey"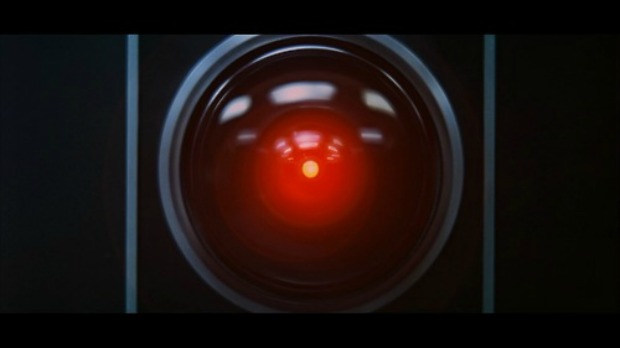 Posted by Melissa Locker on
Stanley Kubrick's "2001: A Space Odyssey" is one of those movies that every film fan absolutely must watch, lest they end up getting cornered at a bar by some drunk man with anchovy breath who has no personal space boundaries and is determined to tell them in excruciatingly explicit detail how amazing the movie really is, no, REALLY is. Before this gruesome fate befalls you, tune in today at 5 p.m. ET to watch the epic exploration of life, the universe, and everything. One warning: You'll be humming the theme song for-EVER. We're fans of the 8-bit version:
While you're watching Kubrick's spage-age sci fi masterpiece, you'll get to know a certain super-computer named HAL 9000, who guides astronauts (Keir Dullea, Gary Lockwood, William Sylvester) on a trip to find the origins of humanity. Unfortunately, like many a protocol-driven super-computer (C3PO not included) HAL is determined to stay on mission even when the welfare of the crew is at stake. Stanley Kubrick does give HAL a heavy dose of humanity and when an astronaut's got to do what an astronaut's got to do, you end up feeling almost bad for the machine. Once you get to know HAL, you can incorporate him into your daily life for, you know, fun and games:
Here's the trailer. Watch, learn, tune in:
Want the latest news from IFC? Like us on Facebook and follow us on Twitter @ifctv.
"2001: A Space Odyssey" airs today on IFC at 5:00 PM ET; Friday, Oct. 12 at 9:00 AM ET; and Sunday, Nov. 4 at 6:00 AM ET and 2:15 PM ET