Tonight on Indie Screams: George Romero's "Creepshow"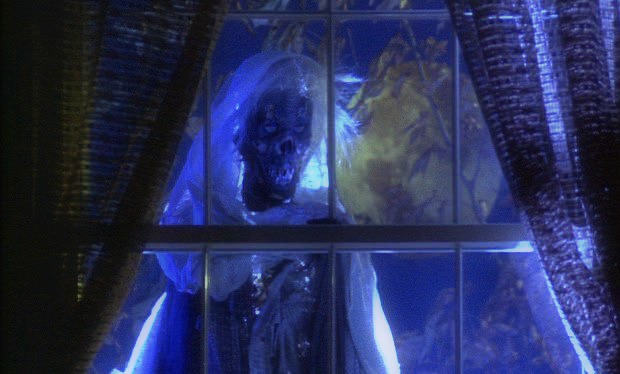 Posted by Melissa Locker on
It's our most favorite time of the year: Indie Screams when we use our precious air time to scare the pants off of you. We are counting down the days until Halloween with freaky films of every make and model between now and trick-or-treating. Each week we will do our best to leave you curled up in a little ball whimpering for your mama. Build a pillow fort! Hug your teddy! Watch with all the lights on! Do whatever you need to do to so you can watch our, ahem, killer line up. Check the schedule for your doses of doom.
Tonight at 8/7c we are showing George Romero's "Creepshow" where with the help of the Crypt Keeper, the horrormeister weaves together five classic tales of terror written by fright master Stephen King into a movie sure to leave you begging for mercy (or, at the very least, a bigger bottle of bug spray). Starring Leslie Nielsen, Hal Holbrooke, Ted Danson and more, the horror anthology from two of the modern masters of terror will have you on the edge of your seat all night long.
Watch the trailer and tune in to terror when we show "Creepshow" tonight at 8/7c:
Want the latest news from IFC? Like us on Facebook and follow us on Twitter @ifctv.
"Creepshow" airs on IFC tonight at 8 PM ET; Wednesday, Oct. 3 at 12:30 AM ET; Monday, Oct. 8 at 10:00 PM ET; Saturday, Oct. 20 at 8:00 PM ET; Tuesday, Oct. 30 at 10:15 PM ET