"The Hobbit" reveals first TV spot and running time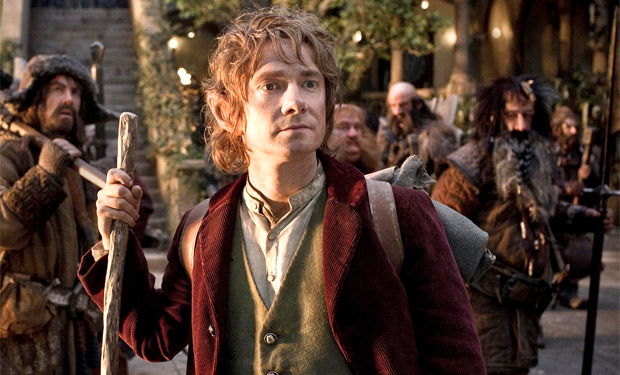 Posted by Terri Schwartz on
The first TV spot has been released for "The Hobbit: An Unexpected Journey," which means we're officially in crunch time until the film's release in December.
The teaser highlights the two things we loved best in director Peter Jackson's "Lord of the Rings" films: the action and the humor. It's become increasingly clear that "The Hobbit" trilogy lives in the same visual world that the three "Lord of the Rings" movies did, but we're glad Jackson made such an effort to keep the tones the same as well.
This video shows us everything from Gandalf first approaching Bilbo in the Shire to the trolls incident to Bilbo meeting Gollum, so it seems like those major incidents will all happen in the first "The Hobbit" movie. Whether or not "The Hobbit: An Unexpected Journey" is as action-packed as it looks is yet to be seen, but this teaser should help remind fans who aren't as tapped in to these new movies as we are why they loved "The Lord of the Rings" a decade ago, and get them in theaters to see "The Hobbit" when it comes out.
Meanwhile, Empire has learned that "The Hobbit: An Unexpected Journey" will be the shortest movie of all of Jackson's films set in Middle-Earth.
"It's looking like it's going to be about ten minutes shorter than Fellowship was," Jackson told the mag. "So it's going to be officially our shortest Middle-earth yet. I mean, Fellowship was just under three hours and this is about 2 hours 40 minutes at the moment."
The reason why that number isn't finalized is because Jackson still has to add in the credits and finish the film's special effects.
"The Hobbit: An Unexpected Journey" is due out on December 14, with "The Hobbit: The Desolation of Smaug" hitting theaters on December 13, 2013 and "The Hobbit: There and Back Again" due out on July 18, 2014.
What did you think of this TV spot? Tell us in the comments section below or on Facebook and Twitter.