"The Hobbit" won't get an extended edition (yet) after all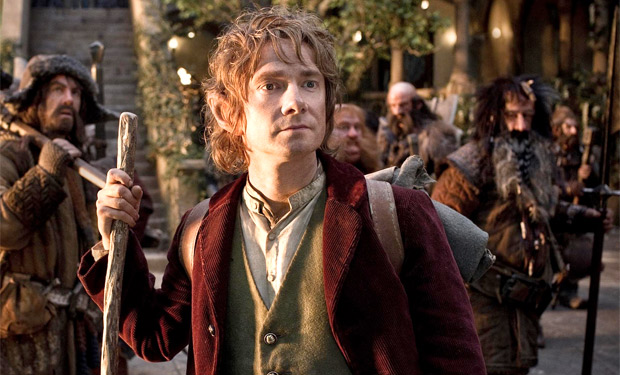 Posted by Terri Schwartz on
Well, that was a short-lived dream.
We had the pleasure of attending Warner Bros.'s big announcement about the studio's 90th anniversary plans, during which WB unveiled many of the exciting boxed sets that will be coming out over the next year. Among them was an extended edition for "The Hobbit," which hasn't even hit theaters yet but is one of the studio's biggest releases coming up.
It turns out that little extended edition tidbit wasn't supposed to make it into the marketing materials. Though we have no doubt "The Hobbit: An Unexpected Journey" will get an extended edition like its "Lord of the Rings" predecessors, we aren't meant to know about it just yet.
Warner Bros. sent out a statement redacting the listing in the studio's upcoming calendar. It reads, "In the recently distributed calendar included in the Warner Bros. 90th Anniversary press kit, there was an erroneous mention of an Extended Edition release for The Hobbit film. This product has not been confirmed yet and we apologize for any confusion."
Hopefully the movie lives up to our expectations enough that we can't live without an extended edition in our near futures.
"The Hobbit: An Unexpected Journey" is due out on December 14, with "The Hobbit: The Desolation of Smaug" hitting theaters on December 13, 2013 and "The Hobbit: There and Back Again" due out on July 18, 2014.
Would you buy an extended edition of "The Hobbit"? Tell us in the comments section below or on Facebook and Twitter.