Stephen Colbert to make a cameo appearance in "The Hobbit"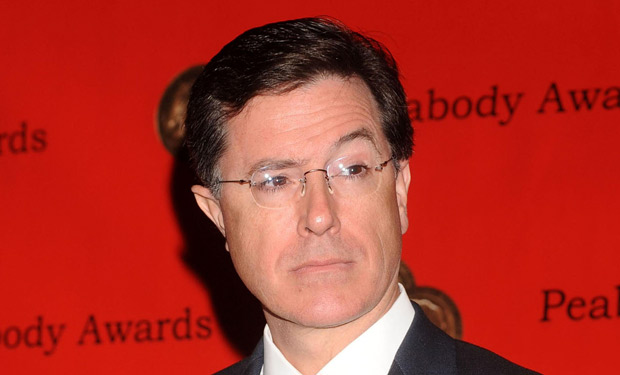 Posted by Terri Schwartz on
Stephen Colbert is heading from "The Colbert Report" to the set of "The Hobbit." The self-professed "Lord of the Rings" fan has been confirmed for a small role in the upcoming movie according to a source close to the production.
The Hollywood Reporter has the scoop, but has no additional details about what character Colbert will play or how big his role will be. We won't be finding out this winter, either, as the cameo won't appear until either film two, "The Desolation of Smaug," or film three, "There and Back Again."
As Jackson determined that he wanted to expand "The Hobbit" into three films and thus needs to film more material, our guess is that Colbert isn't playing a major character. Instead, he'll likely be portraying someone introduced in the appendices at the end of "The Return of the King" novel that Jackson is culling from for his extra scenes. Considering Colbert can reportedly read Elvish and is a huge J.R.R. Tolkien junkie, he probably knew exactly who the character was and is duly excited about it.
Colbert spilled the details about his appearance in a new interview with Playboy. In it, he talked about being invited by Peter Jackson to visit "The Hobbit" set in New Zealand.
"I flew out and watched them shoot some scenes and went to some locations," Colbert explained. "I saw a 25-minute cut, and it was amazing. Jackson knows I'm a big fan of the films."
When asked for confirmation that he'd filmed a cameo in the movie, Colbert only coyly replied, "Could be."
Who do you think Colbert could be playing in "The Hobbit"? Tell us in the comments section below or on Facebook and Twitter.