"Star Wars: Episode 7" will be an "original story"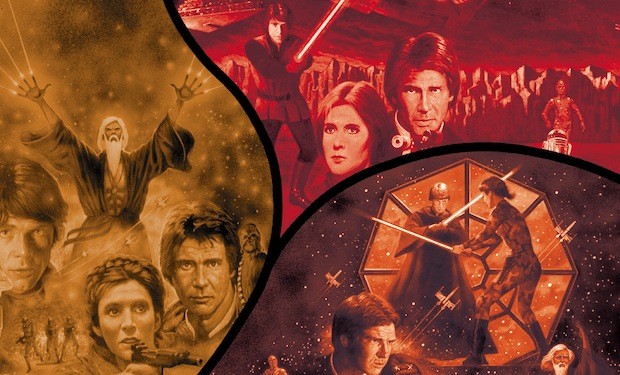 Posted by Terri Schwartz on
Yesterday's news that Disney bought Lucasfilm and is now working on a "Star Wars: Episode 7" came as a bit of a shock to everyone, and it didn't take long for fans to start speculating what the next movie in the series will be about. That part of the "Star Wars" mythology has been written about in countless George Lucas-approved novels, so it would make sense for Disney to draw from those going forward.
Apparently that won't be the case. A Lucasfilm source tells E! News that "Episode 7" is "an original story" and won't draw from Timothy Zahn's "Thrawn Trilogy" as many had hoped. Sorry to those of you out there who hoped to meet Mara Jade, the woman who eventually becomes Luke Skywalker's wife.
In fact, Disney might have bigger plans for "Star Wars" than just its sequel trilogy. The Hollywood Reporter has learned that studio executives are considering following their winning Marvel Studios formula by creating "offshoot movies focusing on individual characters." We can only guess who or what those characters will be, but we're just hoping they won't include Jar-Jar Binks.
Whatever the future may hold, it's going to feature stories created by Lucas. He said in a YouTube video that he's already developing the next three "Star Wars" films.
"I have story treatments of 7, 8 and 9 and a bunch of other movies, and obviously, we have hundreds of books and comics and everything you could possibly imagine. So I sort of moved that treasure trove of stories and various things to [Lucasfilm president] Kathy [Kennedy], and I have complete confidence that she's gonna take them and make great movies."
What novels would you want the future "Star Wars" movies to be based on? Tell us in the comments section below or on Facebook and Twitter.