"Seven Psychopaths" gets a feline redux in "Seven PsychoCATS" trailers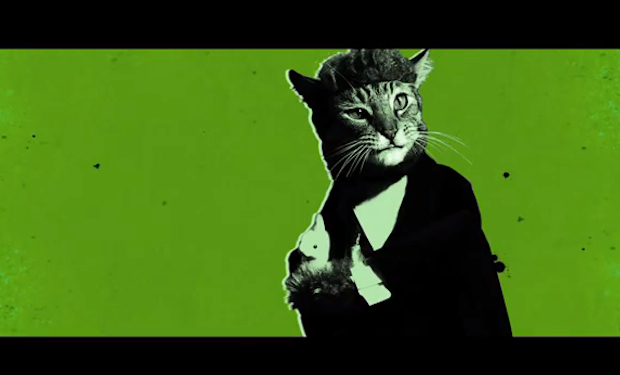 Posted by Terri Schwartz on
What's the only thing that could make "Seven Psychopaths" better? Having seven psycho-cats.
We have to give the folks at CBS Films props for coming up with the most effective marketing campaign (at least in our opinion) for a movie this year. The studio enlisted the help of Adult Swim alum Jim Tozzi to create the work of art that is "Seven PsychoCATS": basically the green and red band "Seven Psychopaths" trailers reenacted by felines. Somehow we think Bonny the Shih Tzu would be pleased.
This quirky marketing decision is indicative of the tone of Martin McDonagh's second feature film. The "In Bruges" director starts with a dog-kidnapping premise and goes off the rails from there in his new movie, but in the best possible way imaginable. Let's put it this way: if you liked this trailer for "Seven PsychoCATS," you'll probably get a kick out of "Seven Psychopaths" as well.
Here's the official synopsis of "Seven Psychopaths," courtesy of CBS Films:
An alcoholic screenwriter (Colin Farrell) struggling to write a serial-killer script gets more real-life inspiration than he can handle when a dognapping scheme gone awry brings a galaxy of crazies to his doorstep. A top-notch cult-movie cast — including Christopher Walken, Sam Rockwell, Woody Harrelson, Tom Waits, Harry Dean Stanton-anchors this wacky, blood-spattered commentary on the psycho-killer thriller from the writer-director of "In Bruges."
What did you think of "Seven PsychoCATS"? Tell us in the comments section below or on Facebook and Twitter.