"Family Guy" creator Seth MacFarlane to host the 85th Academy Awards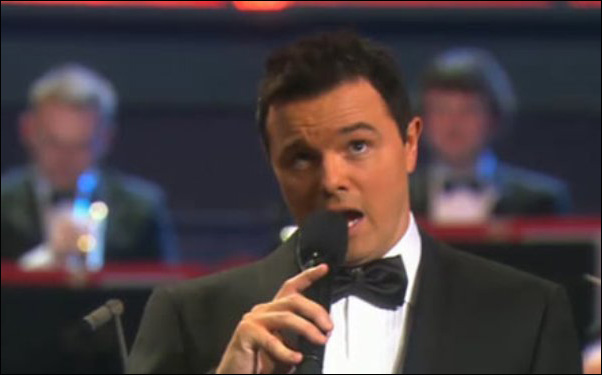 Posted by Terri Schwartz on
The Oscars just got a whole lot funnier.
In a just-issued press release, The Academy of Motion Picture Arts and Sciences announced that Seth MacFarlane will be the host of this year's Academy Awards. Though this will be the "Family Guy" creator's first time getting up on the Oscars stage, he is no stranger to hosting gigs. Recently he ran two of the Comedy Central Roasts and he also kicked off this season of "Saturday Night Live."
Earlier in the year there had been rumors that Jimmy Fallon was wanted to host the Oscars, but those were soon shot down. We personally think MacFarlane is a much better fit, and the news is all the more timely because his new movie "Ted" was one of the year's most praised comedies. Who would have ever thought Peter Griffin would one day walk the Academy Awards stage?
"It's truly an overwhelming privilege to be asked to host the Oscars," MacFarlane said in the press release. "My thoughts upon hearing the news were, one, I will do my utmost to live up to the high standards set forth by my predecessors; and two, I hope they don't find out I hosted the Charlie Sheen Roast."
Craig Zadan and Neil Meron are producing this year's Oscars. Hopefully they let MacFarlane have a say in his jokes — and create at least one animated sequence.
"Seth is unbelievably talented," Academy President Hawk Koch gushed in the release. "We couldn't be happier with the creative team we've assembled. With Craig, Neil, and now Seth, we're off to a great start."
The Academy Awards will air on February 24, 2013.
Do you think MacFarlane will make a good host? Tell us in the comments section below or on Facebook and Twitter.