Selma Blair: We all want to make "Hellboy 3"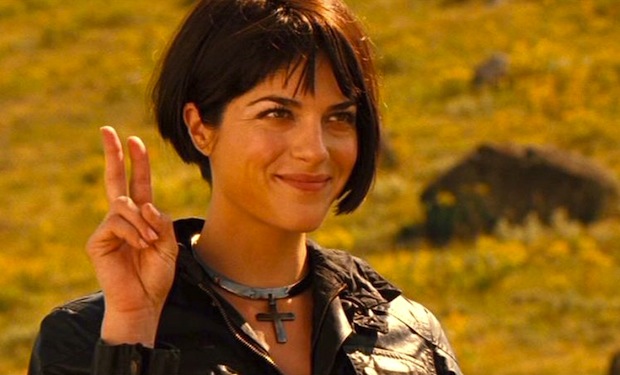 Posted by Terri Schwartz on
It's been four years since "Hellboy II: The Golden Army" hit theaters, and we haven't heard anything about a follow-up movie getting made in a very long time. Considering the fact that film left off on a pretty big cliffhanger, the fact we don't have a "Hellboy 3" is something we've pretty been upset about.
With director Guillermo Del Toro working on "Pacific Rim" and stars Ron Perlman and Selma Blair busy making TV shows for FX ("Sons of Anarchy" for Perlman, "Anger Management" for Blair), we had assumed that the trio moved on from the series. But Blair told us in a recent phone interview while promoting her new indie, "In Their Skin," that the reason for "Hellboy 3's" delay is something else entirely.
"I heard that Guillermo said he would love to make it and I know it needs the funding. I know we all want to make it. I think that the third one would be the best," she told IFC. "It's such a shame not to have it. So I'm hoping that there's some studio or some very wealthy person that wants to see it happen and will fund it, because it's my impression that that's what's holding it up, but I don't really have any updates."
Blair echoed similar sentiments in an interview she did with Bloody Disgusting that was also in anticipation of "In Their Skin's" theatrical release (it's out November 9). She teased with them that she wants to find out what happens with the pregnancy cliffhanger at the end of "Hellboy 2."
"I mean it's all set up. 'Hellboy 3' is the biggest payoff and the biggest horror," she said. "I want to see what these twins are up to, if one's the devil and one's an angel. I want to see what Hellboy and Liz are up to! I know the film is the apocalypse and the apocalypse isn't cheap to shoot so we have to find some funding and get going with it!"
Do you want to see "Hellboy 3" get made? Tell us in the comments section below or on Facebook and Twitter.