Sean Stone talks working with father Oliver and directing "Greystone Park"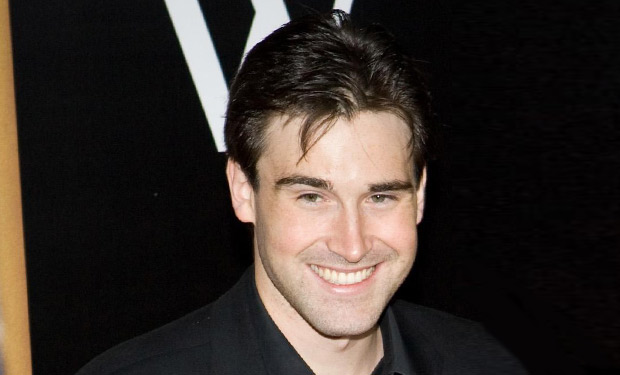 Posted by Terri Schwartz on
Chances are you know Sean Stone even if you don't recognize his name. The son of director Oliver Stone has appeared in 13 of his father's movies including "Natural Born Killers," "JFK" and "Savages." But now he's decided to put the camera into his own hands.
Stone has created his first feature film with "Greystone Park," a found footage horror movie that details the real-life experience he had with the movie's co-writer/star Alexander Wraith at a haunted insane asylum. IFC had the chance to catch up with Stone over the phone prior to the flick's DVD release and talk to him a bit about his inspiration for the project and his decision to have his father star in some of the movie.
IFC: What influenced you to make this movie? Have you always cared about ghost stories and haunted houses and things like that?
SEAN STONE: Well, I have, actually. I've loved horror films since I was about four years old and forced my mother to take me to see "Pet Cemetery." I don't know what it is, but I've just loved scaring myself since I was a little boy. Hearing ghost stories, I'd always wanted to have the experience but I'd never actually had an encounter with a ghost or anything like that. When this opportunity came up, it was because I met Alex Wraith at dinner just like you see in the film, and he had stories about this play, Greystone, out in Jersey, a great haunted mental hospital, and I just got excited. I said, 'Let's check it out, I want to film it.'
IFC: So did that idea come first and you were like let's make a story about it, or did you already have a gem of an idea and kind of develop it from there?
SS: No, pretty much we lived it. We literally recorded [the experience]. I always had an idea about making a film. Alex had been going there for about three years and taking a camera inside. [He had] been stopped by police and been arrested a couple times. [He's] lost footage because they confiscated the footage. So he kept going back like he was trying to piece the thing together, like he was going to shoot it all with his friends running around inside the place.
That's the point that I met him, and for me it was just like the place sounded amazing. I wanted to explore it and, sure enough, the next night we went in and what happened to us that night was the basis of the story. So when I left with Alex I said, "This is a movie, we should start writing it."
IFC: You said when you were younger that you hadn't encountered a ghost, but would you say that that's changed now?
SS: Yeah.
IFC: Now that you've gone to Greystone Park, are you going to continue going to haunted areas? Is this something you'd want to pursue?
SS: We spent about two years, all in all, in the dark. 2009, 2010 and into 2011 when we finished the film I really felt like I was living in the darkness. A lot of expeditions at night; we kept going to not just Greystone but other places. We went to other kinds of hospitals, haunted houses, forests: just places with a lot of negative, dark energy, and we carried it with us, you know? They definitely follow you, and then you start getting the calls and they start interacting with you more and more; they're telling you they're interested about you. It's a really weird reality so, in a sense, I don't feel the need to go back and make another film about it at the moment. I'm working on a martial arts comedy; it's a very different direction.
IFC: That's the opposite of what you're doing right now.
SS: It's the opposite direction, definitely. I definitely am fascinated by that realm and I want to do more projects hopefully documenting and understanding more about that and that world.