Scarlett Johansson to appear in "Captain America: Winter Soldier"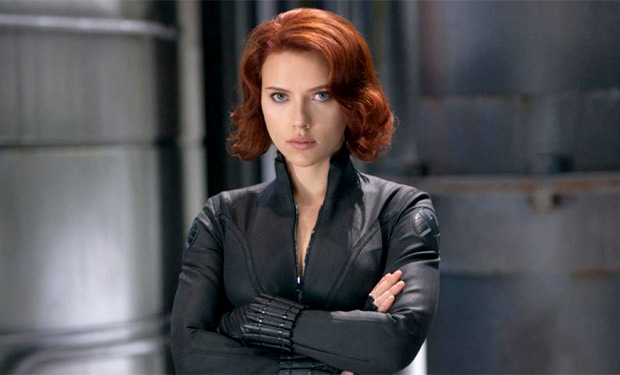 Posted by Terri Schwartz on
Captain America won't be without the ladies in "Captain America: Winter Soldier."
Not only will he be getting a new love interest for the upcoming sequel, it turns out that Scarlett Johansson will be popping in as the Black Widow. Both Deadline and Variety have the news, which is exciting for fans looking forward to continuity within the Marvel Cinematic Universe. It's unclear just how big the Black Widow's role will be, but it's being described as a cameo.
As for the leading lady, there are five actresses currently fighting for the role. Alison Brie, Emilia Clarke, Imogen Poots, Jessica Brown Findlay and Teresa Palmer are all testing for the part, and it's clear that directors Joe and Anthony Russo are looking for a specific type. It's interesting that most of these women are famous from there roles on TV instead of film, but it seems like Marvel has been drawing more and more from television when creating their films. Our vote's for Clarke, but that might just be because we're huge "Game of Thrones" fans.
It will be interesting to see what other previously established Marvel characters make an appearance in this film. Hopefully we'll get caught up on the Hulk, since he's the one major "Avengers" character who doesn't have his own movie coming out in the Marvel Cinematic Universe: Phase 2.
"Captain America: Winter Soldier" is due in theaters on April 4, 2014. It stars Chris Evans, Anthony Mackie and Sebastian Stan.
Which of these actresses do you hope is cast as the female lead? Tell us in the comments section below or on Facebook and Twitter.