Sacha Baron Cohen to adapt real-life story "The Lesbian"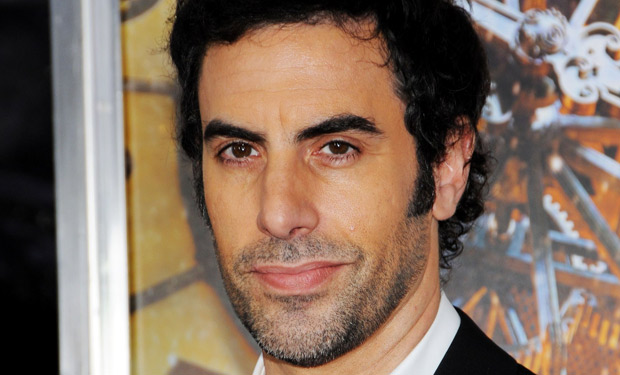 Posted by Terri Schwartz on
Sacha Baron Cohen isn't afraid of delving into touchy subjects on the big screen. From "Borat" to "The Dictator," Cohen has used his unique brand of comedy to comment on a variety of topics in his own special satirical way. That's why it shouldn't come as much of a surprise to learn that his new movie is based on the real-life story of a father who offered $65 million for any man who could win over his openly gay daughter.
Titled "The Lesbian," Cohen is reportedly taking his own spin on the story of Hong Kong billionaire Cecil Chao. Deadline is reporting the news, but can't confirm who is writing the project or whether Cohen will star in it. Our guess is that he would play the father figure but, who knows, he also could choose to play the daughter.
Cohen will likely take this true story as a starting point and make his own exaggerated version of the tale. In real life, Gigi Chao eloped to France with her partner because same sex marriage isn't allowed in China. It was at that point that her father put out the offer to have a man win her back.
Up next, Cohen is playing Thenardier in Tom Hooper's adaptation of "Les Miserables." His most recent satire, "The Dictator," grossed $175 million worldwide. It will be interesting to see if Cohen teams up with his frequent collaborator Larry Charles for "The Lesbian," as Charles has directed Cohen's previous three films.
Are you intrigued by Cohen creating "The Lesbian," or do you think he's gone too far this time? Tell us in the comments section below or on Facebook and Twitter.