Robert Zemeckis has a "Who Framed Roger Rabbit?" sequel in the works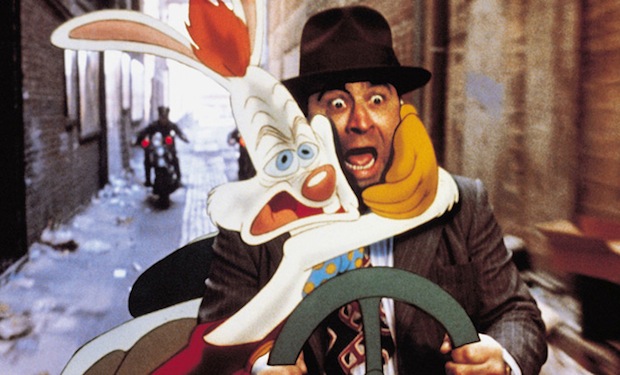 Posted by Terri Schwartz on
Robert Zemeckis still wants to make a sequel for "Who Framed Roger Rabbit?"
This is a project that's been in the works for years, but it seems like the movie is closer than ever to getting made. In a new conversation with ShowBiz411, Zemeckis admitted that it might be one of his next projects after his new film "Flight."
"I have a script at Disney, and we're just waiting for all the executive changes to settle down there," he said.
Zemekis is referencing the fact that Alan Horn recently took over Disney in that statement.
This is no guarantee that the movie will actually be made. We've seen many prospective sequels get as far as scripts, but never reach the big screen because talks fizzled out. (Yes, we're looking at you "Ghostbusters 3.") But if there is enough momentum here, maybe this "Rogert Rabbit" follow-up could actually see the light of day. After all, we didn't put the original on our list of movies we'd actually want to see get a 3D rerelease for nothing.
"Who Framed Roger Rabbit?" was a 1988 comedic film noir that melded animation with live action. Directed by Robert Zemeckis, the movie starred the since-retired Bob Hoskins, Christopher Lloyd and Kathleen Turner as the voice of femme fatale Jessica Rabbit. Charles Fleischer voiced Roger Rabbit, and would hopefully return for this new project.
Do you want to see a sequel to "Who Framed Roger Rabbit?" be made? Tell us in the comments section below or on Facebook and Twitter.