Catch up on R. Kelly's Trapped in the Closet before its return Fri Nov 23 at 9/8c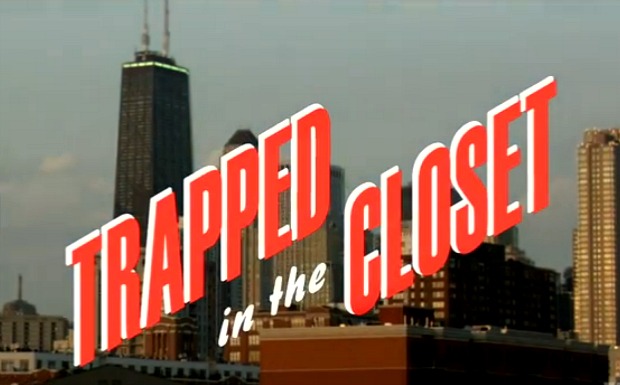 Posted by Melissa Locker on
We have some good news for fans of R. Kelly's endearingly epic hip-hopera Trapped in the Closet. During a recent interview with Time Magazine, R. Kelly declared: "'Trapped in the Closet' is forever." Thank gawd, because we don't want to live in a world without Sylvester and Twan and Cathy and if we never find out what's in the package, we just might expire. Luckily for us then, brand-new chapters of Trapped in the Closet are premiering Friday, November 23 at 9/8c only on IFC.
The new chapters bring more suspense, mystery and drama – plus lots of unexpected twists. Hopping aboard for this next installment are two new faces, both played by R. Kelly: Dr. Perry, a therapist at Rufus and Cathy's church guiding them through marriage counseling; and Beeno, a powerful underworld kingpin.
But before you get wrapped up in all new chapters, get caught up on previous chapters of the inspiring cultural phenomenon with back-to-back episodes starting Thanksgiving Day at 10am/9c. Plus, freshly launched today, IFC.com is hosting all of the previous Trapped in the Closet chapters, along with in-depth character profiles and in the coming weeks, behind-the-scenes footage. After the on-air premiere, IFC.com will feature one new chapter each day online. So click here to watch all things Trapped.
And don't forget that an exclusive sneak peek of the new installment, Chapter 23, is available now on the Trapped site.
Want all the latest news on Trapped in the Closet? Like us on Facebook and follow us on Twitter @ifctv and use the hashtag #trapped.
All new chapters of Trapped in the Closet premiere on IFC on Friday, November 23 at 9 pm ET/PT