Exclusive premiere: The Lost Brothers "Blue Moon In September"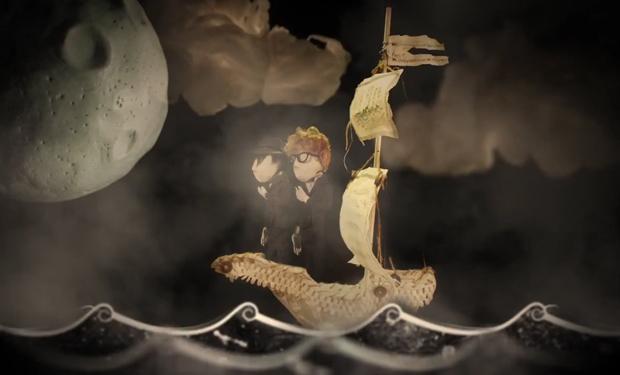 Posted by Brandon Kim on
The Lost Brothers, sail away under a blue moon to New York this week where they are playing their Ireland-by-way-of-Nashville brand of "cosmic swamp" folk ditties. The Liverpool based duo, Oisin Leech and Mark McCausland, met Raconteur Brendan Benson last year and what was initially an invite to "record a song or two" with him in Nashville, suddenly turned into the making of a whole record.
"There was a great spirit of friendship and creativity in the studio," the Lost Brothers said. "Ideas would be flying high about how to record the next song and we would grab at them like crazed pirates racing towards some finish line."
The video for this high seas lullaby was created by artist Gavin Wood in Liverpool, using hand crafted props and puppetry.
video player loading
.
.
.
The Lost Brothers' album, "The Passing of The Night," is out on Benson's Readymade label now. They are currently on tour with Glen Hansard and still have a CMJ date, Oct 20th, at the Irish Arts Centre in NYC.