Exclusive premiere: Lost in the Trees "Villain (I'll Stick Around)"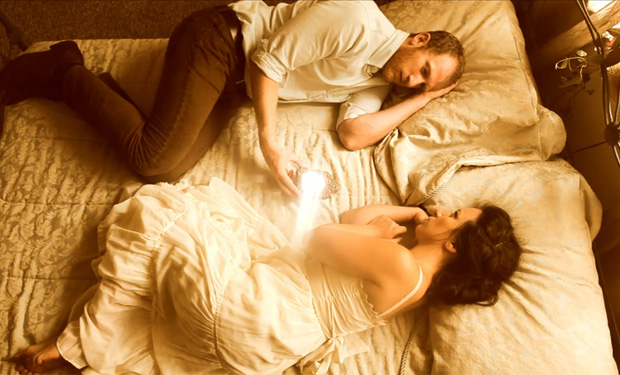 Posted by Brandon Kim on
Shortly after Lost in the Trees released their debut album in 2009, singer-songwriter Ari Picker, lost his mother to a suicide. I'm not sure exactly when or how he mustered the will, but he eventually set about writing the band's stunningly gorgeous second record to honor her. A trained classical composer, Picker wrote and arranged, turning grief into tribute with a picture of his mother above his desk, and it became "A Church That Fits Our Needs."
This great loss informs the whole record, and the singer's sadness might be the most apparent on this hauntingly orchestral lament, "Villain (I'll Stick Around)," but the subject is more complex. Picker described it as being "about listening to someone's troubled past and seeing them through it, rather than being driven away by it. It is about understanding that most situations are not black and white; heroes make mistakes and villains have virtuous qualities."
"The song was written on a fall day," Picker said. "The sunlight was coming through the windows and bouncing off the mirrors, creating little golden ghosts all around the room." He went on to note that not only the lyrical and orchestral arrangements of the song, but also the video's color palette (directed by Creato Destructo along with the band), "were influenced by these apparitions."
video player loading
.
.
.
"All the special effects in the video are 'handmade,' Picker told us. "The reflections were created by building a two-way mirror maze, the floating bodies suspended by precarious wagon contraptions." And as is so often the case, it's the simple things that not only works to the best effect, but are the most beautiful — a touch of violin, sunlight shining off a mirror, a son's love for his mother.
"A Church That Fits Our Needs" is out now on ANTI-.
Tell us about your apparitions in the comments below or on Twitter or Facebook!