Passion Points with Whisker Wars Jack Passion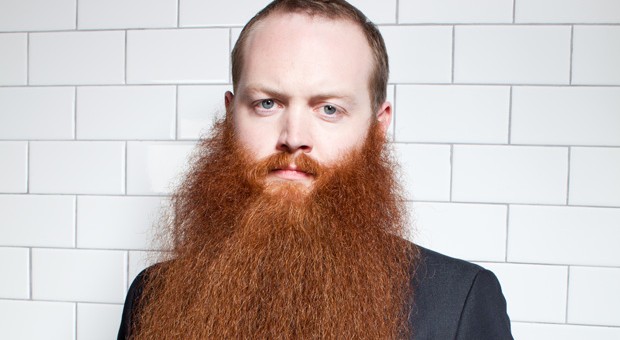 Posted by Melissa Locker on
Whisker Wars is coming back to IFC. The second season of the hair-raising reality show from kicks off on IFC on Friday, November 23 at 10:00 pm ET/PT.
After you finish eating your turkey and mashed potatoes and have polished off the pumpkin pie, brace your beards because all your favorite whiskers warriors are coming back for a new season of backstabbing and cutthroat competition in the quest to top the world of competitive facial hair growing. There are the fine fellows of the Austin Facial Hair Club, Myk O'Connor and his upstart Gotham City Beard Alliance and all of Beard Team USA, including its stars Jack Passion and Aarne Bielefeldt. The tensions are deep, the rivalries are high, and the beards are long and flowing.
Produced and narrated by Emmy® Award-winning producer Thom Beers, who brought us such fine shows as Deadliest Catch, Ice Road Truckers and Storage Wars, the six-episode second season of Whisker Wars will be bigger and bushier than season one.
To help us welcome back the series, we've asked Jack Passion to share a few tips that we'll be rolling out all week. Watch Jack's Passion Points, episode 1:
Want the latest news from Whisker Wars? Like them on Facebook and follow them on Twitter@whiskerwars and use the hashtag #whiskerwars.
Whisker Wars returns to IFC on Friday, November 23rd at 10 pm ET/PT.