New "Peanuts" feature film coming to the big screen in 2015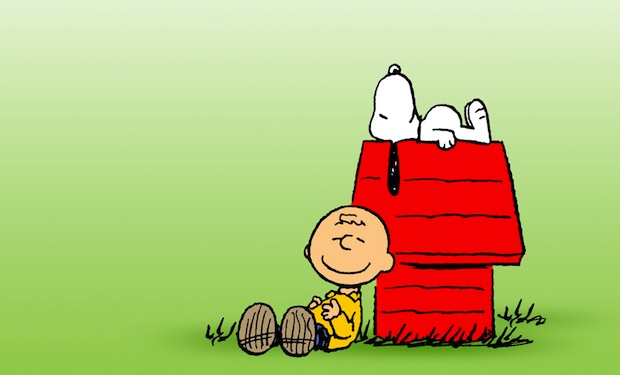 Posted by Terri Schwartz on
Charlie Brown and friends are heading back to the big screen.
Fox and Blue Sky Studios have announced that they're developing a new "Peanuts" film based on Charles Schulz's beloved characters. And before you get all up in arms about the news, the project has the stamp of Schulz's estate.
Son Craig Schulz and grandson Bryan Schulz will be writing a script for the film with the help of Cornelius Uliano, Fox and Blue Sky announced in a press release. It's unclear whether this storyline will give a new identity to the "Peanuts" gang or if it will borrow from the history that Schulz's comic strip has already created.
"We have been working on this project for years. We finally felt the time was right and the technology is where we need it to be to create this film," Charles Schulz said in the release. "I am thrilled we will be partnering with Blue Sky/Fox to create a Peanuts movie that is true to the strip and will continue the legacy in honor of my father."
The film will be directed by "Horton Hears a Who!" director Steve Martino. The plan is to have the movie in theaters on November 25, 2015 in honor of the 65-year anniversary of "Peanuts" and the 50-year anniversary of "A Charlie Brown Christmas."
Will you check out a "Peanuts" movie? Tell us in the comments section below or on Facebook and Twitter.