Matt Reeves announced as "Dawn of the Planet of the Apes" director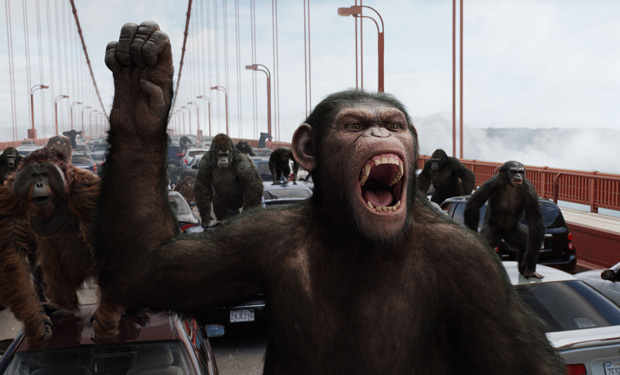 Posted by Terri Schwartz on
When it was announced that director Rupert Wyatt was leaving "Dawn of the Planet of the Apes," we were quick to speculate who would replace him in the forthcoming "Rise of the Planet of the Apes" sequel. Well, we should wonder no more, because it has been announced that "Let Me In" helmer Matt Reeves has taken over the director's chair.
Reeves was apparently a frontrunner for the project ever since Wyatt's departure was revealed. Deadline confirms his official involvement in a new report, which bodes well for the status of the sequel.
We had hoped that Andy Serkis would be brought forth as director, but it looks like that won't be the case. Serkis portrays the film's main character Caesar, and recently honed his directing skills as second unit director on "The Hobbit." Maybe he still could step behind the camera in "Dawn," but we won't bank on it.
Screenwriters Rick Jaffa and Amanda Silver have already turned in their script for "Dawn of the Planet of the Apes," so we won't be surprised to find out this movie is headed into production over the next few months. It's unclear what this sequel will be about, but our guess is that it will follow the storyline introduced at the end of "Rise of the Planet of the Apes" that showed a virus spreading that will kill all of humanity. "Dawn" is slated for a May 23, 2014 release date.
Do you think Reeves is a good fit for "Dawn of the Planet of the Apes"? Tell us in the comments section below or on Facebook and Twitter.