Mark Millar calls himself the Joss Whedon of Fox's superhero movies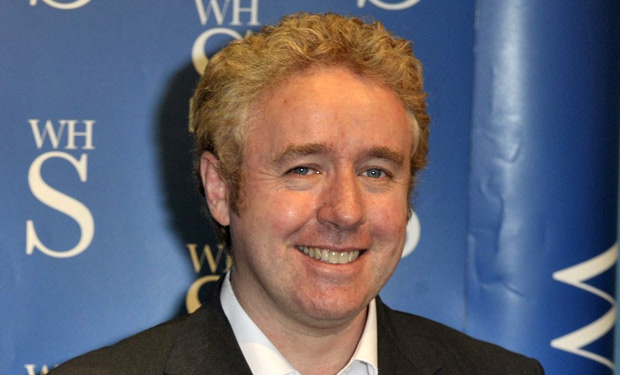 Posted by Terri Schwartz on
Mark Millar is really, really excited about his new gig as 20th Century Fox's Marvel creative consultant. He's already responded once to his recently-announced job, but during a new interview he discussed how he thinks his position will positively effect the superhero movies Fox is putting out.
"The team who is running the show over there now I'm very comfortable with. I actually really like everything that they're doing, and they recognise more than anyone the mistakes that they've made in the past and they just want to do right by the fans," he told Word Balloon (via /Film). Hiring myself was a first step in a number of things that they're planning and they just really want to be respectful to the material I think. 'X-Men: First Class,' which I absolutely loved, just feels like planting the flag for what they're planning to do over the next few years."
He continued, "If there's a comparable job, I guess it's probably what Joss [Whedon] is doing over with Marvel Studios. It's very, very exciting. Just as a fan, to be at the heart of something like this is wonderful."
Millar also discussed some of the upcoming properties Fox is working on. Films like "X-Men: Days of Future Past," "The Wolverine" and even Josh Trank's "Fantastic Four" are all movie's we're really excited about, and Millar said we have a right to be.
"Hiring Josh Trank for 'Fantastic Four'… it could just not be more different than the first 'Fantastic Four' movie from what I've seen so far. Even just as a fan, I'm very, very excited by the level of talent they have on the directors side of things," he said. "I can't say too much about it right now, but 'The Wolverine' has only just started shooting really, I mean it's been shooting for a few weeks now. I really do like it and I'm really impressed by it. 'Days of Future Past,' which is being written at the moment, is the next one up and at the same time, Fantastic Four is being written right now."
Do you think that Millar will be good for these Fox properties? Tell us in the comments section below or on Facebook and Twitter.