Major "Iron Man 3" and "Thor: The Dark World" spoilers leaked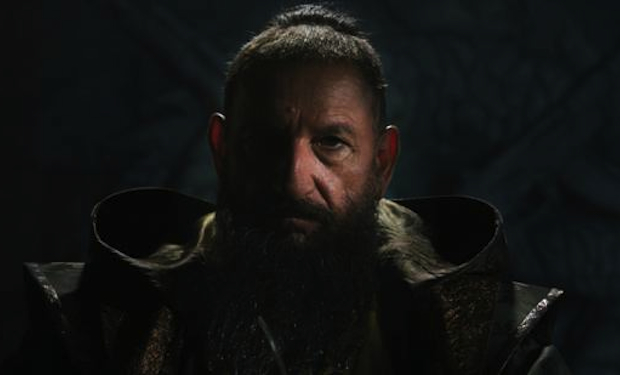 Posted by Terri Schwartz on
If you don't want to be spoiled for "Iron Man 3" or "Thor: The Dark World," stop reading now.
Andrew Lawden has give we spoiler hounds enough information to keep us happy for… well, for at least a week. The actor and Marvel employee appeared on Bombad Radio Podcast (via /Film) to talk about "Star Wars: Episode I — The Phantom Menace," but ended up sharing a lot of details about two movies in the upcoming Marvel Cinematic Universe: Phase 2.
First up (and the less spoilery of the two, because we already saw most of this in the "Iron Man 3" trailer) is the showdown between Iron Man and The Mandarin in "Iron Man 3."
"Well, there's going to be a big fight sequence with The Mandarin, who's the main villain, which will involve none other than forty different iron man suits. There's an amazing rescue where The Mandarin basically wants to bring down the American government and kill the President, and he launches an attack on Air Force One," Lawden said. "All of them — the President and his men and staff — get sucked out of the plane, and Iron Man rescues them by forming this amazing human chain in the sky."
He continued, "There's some pretty spectacular stuff that goes on. There's an amazing sequence where he has this rooftop house that he builds to store all his Iron Man suits, and it gets attacked by The Mandarin and these gunships […] I was shocked to discover there are like forty Iron Man suits written into this feature in various ways…so that's going to be pretty impressive. But apparently he needs this Iron Man army to go up against The Mandarin's forces."
The "Thor: The Dark World" spoilers are a bit more serious (especially because we don't know much about that movie), so read on with caution.
"Thor becomes reunited with Jane who becomes possessed by a Dark Spirit, which is connected with the Dark Elves; a race the Asgardians have fallen out with many years beforehand," Lawden said. "The Dark Elves attack Asgard, and they take a huge hit. So Thor has to rebuild Asgard by putting together an army to go and take the battle to the Dark Elves and defeat them. But the only way he can do this is – he needs to cross over to the Dark World, and the only person who has access to the dark side of Asgard is his old brother Loki, who at the beginning of the film is locked up in prison."
He continued, "So what happens is Thor basically has to negotiate this truce with Loki, and he goes on this great trek with Jane, all three of them. They go to this far side of Asgard, which is being shot in Iceland, where they train and assemble an army to go and attack the Dark Elves' world."
And now for the biggest spoiler of all, so seriously don't keep reading if you don't want to know, is one of the events that happens during the Asgardian attack.
"But the exclusive twist… is that one of the things that happens during the Asgardian attack is that Thor's mother gets killed," Lawden said. "So it becomes like a vengeance thing. And they were keeping very tight-lipped about what actually happens with Loki, you don't know whether he redeems himself or he's still the bad egg."
So there you have it. Were those good enough spoiler warnings for you? "Iron Man 3" comes out May 3, 2013, while "Thor: The Dark World" is due out November 8, 2013.
Are you looking forward to these two movies? Tell us in the comments section below or on Facebook and Twitter.