"Justice League" movie planned for summer 2015 release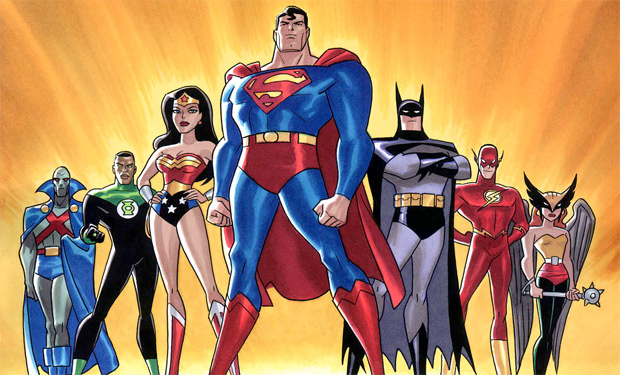 Posted by Terri Schwartz on
Warner Bros.' "Justice League" project finally has a tentative release date: summer 2015.
The news comes after the studio won the rights to Superman in a long-running legal battle. Now that they don't have to worry about any legal issues, the studio is pushing forward with their plans to bring the Justice League to the big screen.
The plan, according to the Los Angeles Times, is to have the movie bring together Superman, Wonder Woman, Green Lantern, The Flash and Batman, as well as some other characters. (We've recently heard Lobo could be involved). This is a project that WB revived over the summer thanks to the script penned by "Gangster Squad" writer Will Beall.
The main problem for this flick is that it doesn't have a director. Many names have been floated for the gig, including Ben Affleck, the Wachowskis, McG, Zack Snyder, Ruben Fleischer and Brett Ratner. So far no one director has been brought forward, though, so we'll be interested to see if that decision gets made soon.
We'll also be interested to see if any of the pre-existing characters in the WB/DC universe are brought into this project. It would make sense for Henry Cavill's Superman, Ryan Reynolds' Green Lantern or even Joseph Gordon-Levitt's Robin to be brought into the mix, but we have a feeling Warner Bros. might start from scratch with the new film. After all, the LA Times article says WB approached Christopher Nolan to produce the project, but he refused.
At least they have some time to figure everything out. "Justice League" will likely have to go into production next year to meet its summer 2015 release date, so there's no guarantee WB will push forward on this project immediately.
Do you think it's a smart idea to make a "Justice League" movie? Tell us in the comments section below or on Facebook and Twitter.