Director Jon M. Chu talks about his vision for "Masters of the Universe" movie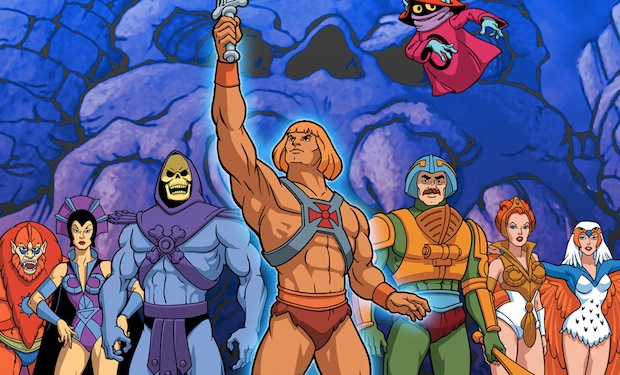 Posted by Terri Schwartz on
Yes, there is another "Masters in the Universe" movie in the works. And yes, it's being directed by "G.I. Joe: Retaliation" and "Justin Bieber: Never Say Never" helmer Jon M. Chu. But, if Chu is to be believed, there is a good movie to be found somewhere in there.
In a new interview with Celebuzz, Chu spoke at length about what drew him to the project and why he thinks it will work on the big screen.
"I was approached about doing a 'Masters of the Universe' movie and while at first I was skeptical, I read the script and I was blown away," Chu said. "I had no idea what to expect but it was such a fresh, UNEXPECTED approach I was immediately intrigued. I never expected to connect on a human level to a 'MOTU' movie but I really plugged in emotionally. That alone, got me excited to see what we could do with the property."
Despite their larger-than-life personas, Chu claimed that the characters are "grounded and layered" and thus should work well on the big screen. It doesn't sound like he's too concerned about the fact that the previous "Masters of the Universe" movie starring Dolph Lungdren and Frank Langella was pretty much dead on arrival.
"I feel like there's a lot of room to crack open the 'Masters of the Universe' story. We are still in our process and I think we have some great seeds planted but making one of these types of movies RIGHT takes a lot of TONAL tightroping so we're just going to play for the next several months," he explained. "Play with designs, play with the characters, try new things, maybe go too far on some things and pull back. The process is really important to find where the right line is so we can land right on it. I think that's what can dig out the properties full potential for a cinematic rebirth."
Writing team Alex Litvak and Mike Finch wrote a screenplay for the project called "Grayskull" that Deadline calls "strong" and that caught Escape Artists' attention. No word yet on whether or not that would be the script used for a Chu-directed "Masters of the Universe," but that's at least a good starting place for the project.
Are you optimistic about this new "Masters of the Universe" movie? Let us know in the comments section below or on Facebook and Twitter.