Joe Dante: I would direct another "Gremlins" movie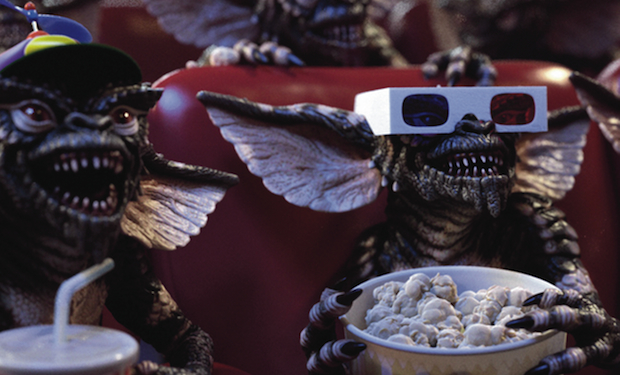 Posted by Terri Schwartz on
It's been nearly three decades since "Gremlins" first hit theaters which, in today's Hollywood, means it's a property that's ripe to be revisited. The fan-favorite horror comedy has become a cult classic since its release in 1984 and is a staple if you want to terrify your family around the holidays.
IFC recently had a chance to catch up with director Joe Dante while he was promoting "The Hole's" upcoming theatrical release, and we couldn't resist asking him if anyone's approached him about bringing the gremlins back to life. We were surprised to discover that no one has, but — as he cautioned us — that doesn't mean a new "Gremlins" isn't in our future.
"No one has ever approached me, though I'm sure that as we speak there are people who are scratching their little heads trying to figure out how to make another 'Gremlins' movie," Dante said with humor.
It would be tricky to bring the same cast back for a "Gremlins 3" since it's been 12 years since "Gremlins 2: The New Batch" hit theaters, but filmmakers have made bigger stretches in the past few years. Clearly Dante has thought about the idea a bit, since he had a handful of alternative scenarios to talk about when we asked him about it.
"Obviously it's not going to be 'Gremlins 3' because you can't continue the story from the previous movie with the same characters. My guess is they would probably go back and start over and try to reimagine a different kind of 'Gremlins' movie," he said. "The problem that they have is that the 'Gremlins' movies were informed entirely by the technology that we had available. As the technology got better, in the second film were able to do more things with the gremlins than we could in the first film, but now the technology's all obsolete and it's all CGI, and so that would require looking at the property a completely different way, I think."
Even though it would require a new approach, Dante would be interested in directing a new "Gremlins" movie. As he said in our interview, "Gremlins" has been very good to him. But he's not sure that a new "Gremlins" movie would come close to capturing what made the series so special to begin with.
"I'm also not sure that, if the original 'Gremlins' had come out a month earlier or a month later, it would have had the same impact. There's certain serendipitous moments where the right movie comes out at the right time and that was mine," he said. "I think the same movie could have come out a year earlier or a year later and maybe not have had as much impact. It just happened to hit the sweet spot."
"The Hole" is due out in theaters on September 28 and will come out on DVD, Blu-ray, iTunes and VOD on October 2.
Would you want to see "Gremlins" revisited if Dante was at the helm? Tell us in the comments section below or on Facebook and Twitter.