It's War! Watch "The Thin Red Line," "Full Metal Jacket" and "Punisher: War Zone" tonight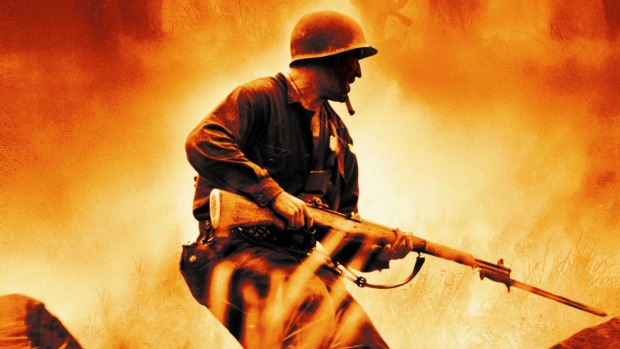 Posted by Melissa Locker on
War is one of those deeply terrible generation-defining events, which is why it's always been such an irresistible subject for filmmakers. While it is universally agreed that war is awful, it's only silver lining is that it has produced some great movies. From 1927's silent film "Wings" about bombardiers in WWI to John Wayne in 1949's "Sands of Iwo Jima" to Tom Cruise in Oliver Stone's "Born on the Fourth of July" to Quentin Tarantino's "Inglourious Basterds," war makes for good movies.
Today we are showing three of the best war movies. Er…two of the best and one of the most Marvel-ous. We are kicking off our war block with Terrence Malick's "The Thin Red Line." The movie is an adaptation of James Jones' 1962 novel showing a fictionalized account of a pivotal battle in the Guadalcanal Campaign of World War II. It stars Sean Penn, Adrien Brody and Jim Caviezel.
Then at 8/7c we are showing Stanley Kubrick's brutal look at the Vietnam War "Full Metal Jacket." The film follows a group of Marines as they prepare for and participate in the Vietnam War, as seen through the eyes of Pvt. James T. 'Joker' Davis (Matthew Modine) — eyes that will soon enough display the "thousand-yard stare" of other battle-weary warriors. It also features stellar performances by R. Lee Ermey, Adam Baldwin, and Vincent D'Onofrio.
Finally, at 10:30 p.m. ET, prepared to get punished when we bring Marvel's super bad ass anti-hero to life in "Punisher: War Zone." After an encounter with the Punisher (Ray Stevenson) leaves him horribly disfigured, mob boss Billy Russoti (Dominic West) changes his name to Jigsaw and sets out for revenge.
Want the latest news from IFC? Like us on Facebook and follow us on Twitter @ifctv.
"The Thin Red Line" airs on IFC today at 4:30 p.m. ET; "Full Metal Jacket" airs today at 8/7c and Friday, Oct. 26 at 8:00 PM ET; "Punisher: War Zone" airs today at 10:30 p.m. ET; Friday, Oct. 19 at 12:45 AM ET; Wednesday, Oct. 24 at 10:15 PM ET; Thursday, Oct. 25 at 12:30 AM ET; Monday, Oct. 29 at 8:00 PM ET; and Tuesday, Oct. 30 at 12:15 AM ET