"Iron Man 3" trailer introduces Ben Kingsley's The Mandarin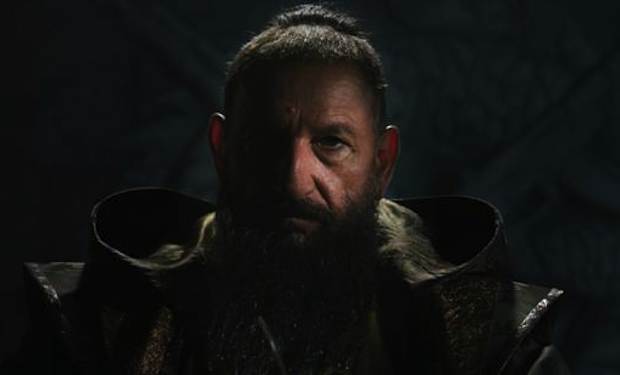 Posted by Terri Schwartz on
The "Iron Man 3" trailer has finally arrived.
After yesterday's 19-second teaser, we should have realized that all is not well in the world of Tony Stark. But we see in the first theatrical trailer for a movie in the Marvel Cinematic Universe: Phase 2 that the man better known as Iron Man is having some difficulties settling in after the events in "The Avengers."
He doesn't have much time to get himself together before Ben Kingsley's The Mandarin shows up to make everyone's lives a living hell. Though The Mandarin — replete with his 10 rings — claims that he is not a terrorist and Tony Stark is not a hero, it seems like both are just that. But The Mandarin seems to be the most capable foe Iron Man has faced off against up until this point.
We also catch glimpses of Guy Pearce's Aldrich Killian and Rebecca Hall's Maya Hansen in this trailer, as well as their Extremis-enhanced super soldiers. This look into the upcoming Marvel movie shows us Stark's fall (literally and figuratively) and even teases that Gwyneth Paltrow's Pepper Potts will get kidnapped and tortured, but doesn't give us any sense of how Iron Man will fight back.
It's worth noting that this is the first "Iron Man" movie that's not directed by Jon Favreau. Though the erstwhile director will still appear in the film as Happy Hogan, it's Shane Black who has taken over directing duties. We'll be interested to see how he pulls it off, and if he does a better job with the movie's final fight scene.
"Iron Man 3" is based on Warren Ellis's "Iron Man" comic book series "Extremis." Pearce's Aldrich Killian looks to be the movie's big bad as a co-creator of the Extremis serum, which creates a new breed of supersoldier. He and partner Maya Hansen, played by Hall, opt to place the serum in the hands of terrorists and set them up against Iron Man in order to prove the strength of Extremis. It was announced at San Diego Comic-Con that Kingsley will be playing The Mandarin. "Iron Man 3" will hit theaters on May 3, 2013.
What did you think of this new trailer? Tell us in the comments section below or on Facebook and Twitter.