Happy Halloween! Watch "The Eye" "Venom" and "Cursed" today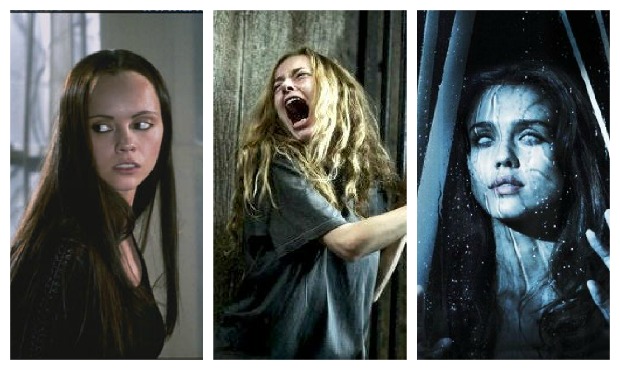 Posted by Melissa Locker on
Happy Halloween! To help celebrate the most horrifying holiday around (not counting Aunt Gladys' feeble attempt at Thanksgiving, of course) we are showing back-to-back horror flicks sure to get you in the mood for mayhem or to watch "The Exorcist" tonight at 8/7c. First up, clear your lunch calendar because today you'll be dining with Jessica Alba. Yep, we're showing "The Eye" at 12:15 p.m. ET. Alba stars as a cornea transplant recipient, who has the unsettling realization that her new eyes can see a lot more than what's on her lunch plate and the color of her socks. Instead she sees disturbing supernatural images, which send her on a quest to find out what happened to the eyes of the previous owner.
At 2:15 p.m. ET we are showing "Venom." In the film, a gas station owner is resurrected as a killer intent on terrorizing a group of teenagers (Agnes Bruckner, Jonathan Jackson, Laura Ramsey) in the swamps of Louisiana.
In "Cursed," which starts at 4/3c, director Wes Craven and screenwriter Kevin Williamson reunite in an attempt to do for the werewolf movie what "Scream" did for the slasher flick. The result is Christina Ricci and Jesse Eisenberg as siblings cursed with the terrible affliction of being teenagers and werewolves:
Don't forget to stay tuned for "The Exorcist" at 8/7c and have a happy Halloween!
Want the latest news from IFC? Like us on Facebook and follow us on Twitter @ifctv.
"The Eye" airs at 12: 15 p.m. ET; "Venom" airs at 2: 15 p.m. ET; "Cursed" airs at 4 p.m. ET