"Ghostbusters 3" to start filming next summer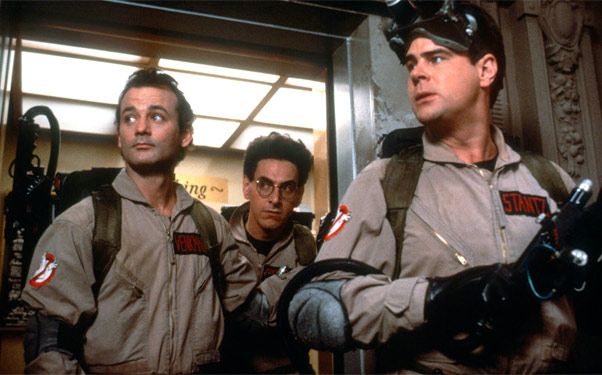 Posted by Terri Schwartz on
"Ghostbusters 3" is officially moving forward, but the long-anticipated film is still without Bill Murray.
Deadline is reporting that production is moving forward on the third "Ghostbusters" movie and that it will start shooting during the summer of 2013. That means the film will likely hit theaters in 2014.
Ivan Reitman is returning as director and Dan Aykroyd and Harold Ramis will return as stars. Etan Cohen recently re-wrote the script that Gene Stupnitsky and Lee Eisenberg had drafted.
Last year, Aykroyd teased what the movie would be about to Dennis Miller Radio. Though the plot might have changed a bit in the meantime, this is what we have to go on for now.
"My character, Ray, is now blind in one eye and can't drive the cadillac," he said. "He's got a bad knee and can't carry the packs… Egon is too large to get into the harness. We need young blood and that's the promise. We're gonna hand it to a new generation."
He gave a more recent update on the project to Metro UK several months ago.
"We've got a brilliant new writer on it and we'll be passing the torch on to a new generation. We're working on it to make it just right to satisfy our fans. I'm confident we'll be in production in the next year," Aykroyd said. "Now we've got the studio on side. We've tried a few concepts which weren't right but now we've got a good structure and will make it happen."
Are you still excited for "Ghostbusters 3"? Tell us in the comments section below or on Facebook and Twitter.