Get Scared Shitless this Saturday with "Open Water 2," "Creepshow," and "Teeth"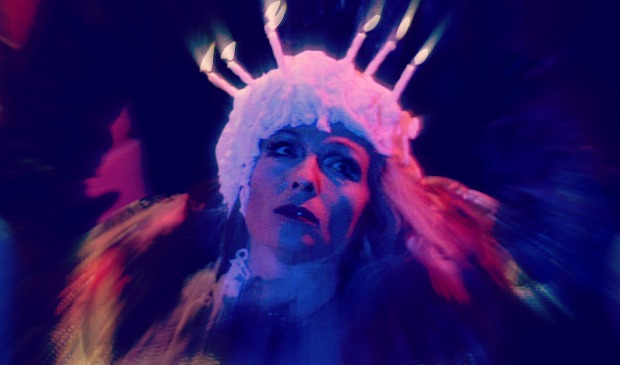 Posted by Melissa Locker on
Are you ready to be scared shitless this Saturday? The trail of terror starts at 6/5 c with "Open Water 2: Adrift" when six long-time friends (Susan May Pratt, Eric Dane, Niklaus Lange) try to stay afloat in the ocean after they forget to lower the ladder from a luxury yacht. What? That could totally happen to you if you had a luxury yacht. In our opinion, the best rule of thumb is: never get out of the boat. So tune in and then stick around for a tale of terror at the hands of two masters of the genre: George Romero and Stephen King. "Creepshow" starts at 8/7c and weaves together five of Stephen King's scariest tales inspired by 1950s comic books. The frightful stories include a nagged professor (Hal Holbrook), a dude who really likes Father's Day cake and a tycoon (E.G. Marshall) who really really really hates cockroaches. Finally, at 10:30 p.m. ET we have a little tale sure to scare you of your socks but firmly in your trousers. "Teeth" is tells the story of a teen (Jess Weixler) who learns that she is a living example of the vagina dentata myth. Lucky her right? Wrong. She makes the discovery a bit late after a sexual encounter with a classmate takes a grisly turn. Scared shitless yet? Then tune in on Saturday at 6/5c.
Watch the preview of "Open Water 2: Adrift":
Here's the trailer for "Creepshow":
Here's "Teeth":
Want the latest news from IFC? Like us on Facebook and follow us on Twitter @ifctv.
"Open Water 2: Adrift" airs on IFC on Saturday at 6 p.m. ET;