Get a sneak peek at season two of Whisker Wars, airing Fri Nov 23 at 10/9c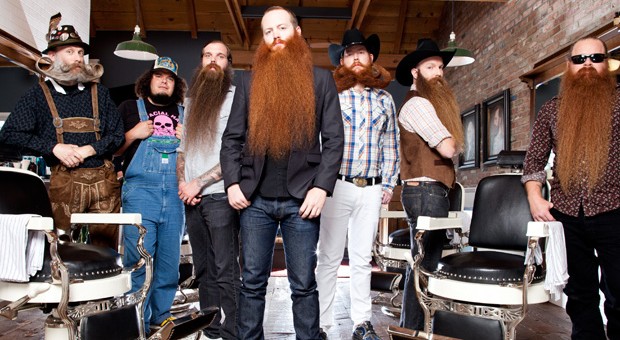 Posted by Melissa Locker on
Happy Bearded Presidents Day! How are you celebrating? Lincoln log building contest? A Rutherford B. Hayes bathtub gin drinking party? A Benjamin Harrison pie potluck? Maybe a Grover Cleveland taco fiesta? Wait, did you not know that today was a national holiday? Don't worry, we are happy for you to share in our celebration of bearded patriots. In honor of today being Bearded Presidents Day, we have decided to give fans a sneak peek of the new season of Whisker Wars.
In the clip below, former two-time World Champion Jack Passion finds himself at a crossroads after losing his world renowned title last year. Shaken by the upset, Passion takes out the hair clippers and contemplates whether he should fight his way back to the top or kiss the world of competitive bearding goodbye. Yep, season two of Whisker Wars is bringing the drama, which is why you should definitely tune in for its premiere on November 23rd at 10/9c.
Want to catch up on the action before the new season starts? Fans can get their Whisker Wars fix by catching marathons of the first season on IFC on the below dates:
Thursday, November 22 at 7am ET/PT & 8pm ET/PT
Friday, November 23 at 4pm ET/PT
Watch a sneak peek of season two of Whisker Wars:
video player loading
.
.
.
Want the latest news from Whisker Wars? Like them on Facebook and follow them on Twitter@whiskerwars and use the hashtag #whiskerwars.
Whisker Wars returns to IFC on Friday, November 23rd at 10pm ET/PT.