"Gears of War" movie dropped by New Line, looking for a new home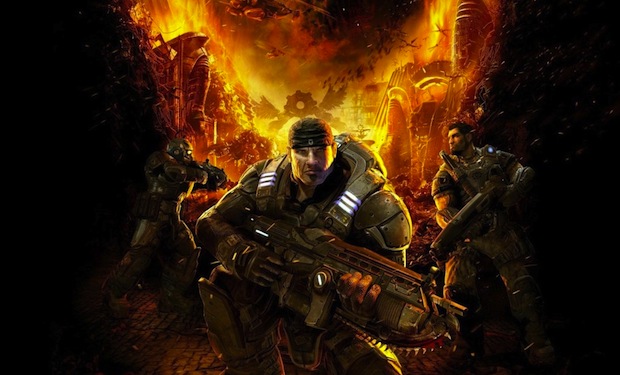 Posted by Terri Schwartz on
Hollywood is working really hard to crack into the world of video game adaptations, and it's reviving those plans with "Gears of War." Though a big screen version of the best-selling video game has been long in development, it's being reported that Creative Artists Agency is looking to find a new home for the feature film.
Variety has the news, reporting that New Line has opted out of bringing the Epic Games series to the big screen. The project had been in development at New Line since 2007 with Len Wiseman attached to direct, but no forward momentum has been made on the flick despite the fact versions of the screenplay have been written, most recently by Stuart Beattie.
CAA is apparently going to "meet with producers in the coming weeks and set up the project elsewhere." With a fourth "Gears of War" game coming in March 2013, it makes sense that CAA would want to get a film underway quickly. The "Gears of War" franchise has made over $1 billion since 2006.
Last year we took a look at a fan-created live action trailer that showed how the world of "Gears" would look in real life. We liked what we saw, and think that the series would work well on the big screen. Then again, video game movies don't have a history of doing well in Hollywood, so we can understand some hesitancy from studios.
Do you want to see a "Gears of War" movie be made? Tell us in the comments section below or on Facebook and Twitter.