"Game of Thrones" star Kit Harington teases "fantastic" Jeff Bridges movie "The Seventh Son"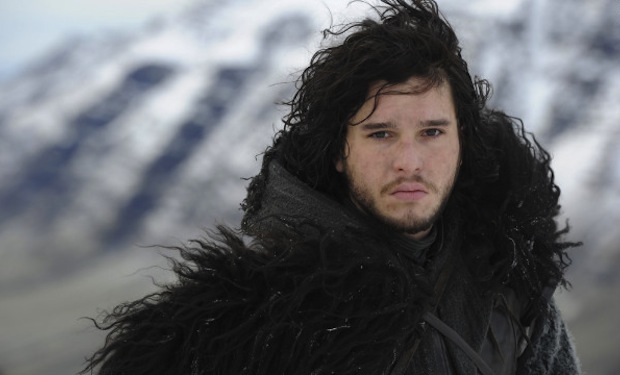 Posted by Terri Schwartz on
The upcoming fantasy film "The Seventh Son" may not be hitting theaters for a year, but it's still one of the upcoming movies we're most excited about. The flick stars "Game of Thrones" actor Kit Harington in his first leading film role, and he has a pretty impressive supporting cast. In particular, Jeff Bridges and Julianne Moore play other major characters in the magical adventure story.
The movie is still pretty top secret, but we couldn't resist trying to pry as many details as we could out of Harington when we talked to him at the "Silent Hill: Revelation 3D" red carpet. He was willing to share a little bit of information about his character, Thomas, but mostly he talked about how excited he was to work with Bridges, who plays a man named Spook.
"[My character]'s Jeff Bridges' apprentice, and that was kind of weird because I felt like Jeff Bridges' apprentice acting-wise," Harington said. "I was watching him the whole time, so it was not a hard role to play in that respect."
He continued, "It's a fantastic movie and it's another genre movie, but it's very different in lots of different ways."
It's not much to go on, but it was clear that Harington was very excited for the opportunity to have the role. As for whether Bridges and Moore care about their onscreen "Big Lebowski" reunion as much as we do… well, we'll have to save that question for another red carpet.
"The Seventh Son" is directed by Sergei Bodrov and written by Matt Greenberg and Chuck Leavitt. It stars Bridges, Moore, Harington, Djimon Hounsou, Ben Barnes and Olivia Williams. The film is set in the 18th century and follows Thomas, Spook's apprentice, as he has to face off against Moore's Mother Malkin while his master is away. It's due in theaters on October 13, 2013.
Are you excited to see "The Seventh Son"? Tell us in the comments section below or on Facebook and Twitter.