Five incredibly creepy "Pet Sematary" scenes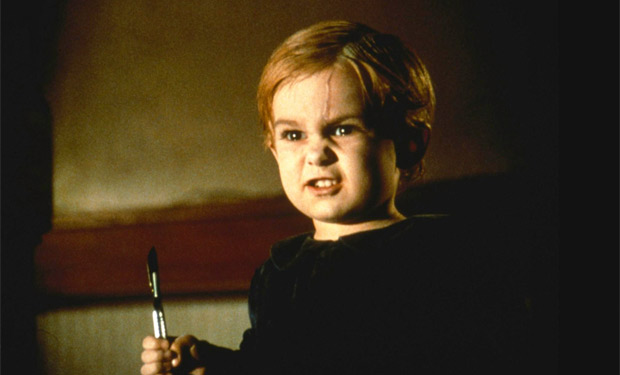 Posted by Scott Neumyer on
They really just don't make them like Mary Lambert's 1989 Stephen King adaptation "Pet Sematary" anymore. From the extended use of flashbacks, the dreamy (sometimes bordering on soft-focus) look of the film, to the overwrought dialogue and scenarios, the film is a product of its time. It's also really quite awesome – sometimes in a that's-so-silly-I-love-it way, but more often in a holy-hell-that-still-scares-the-pants-off-me way. This Tuesday marked long-awaited Blu-ray release of "Pet Sematary" and the results are great. It's easily the best the film has ever looked and a nice little assortment of bonus material makes the disc a must-buy for any horror fan.
What's even better is the fact that the Blu-ray release gives us a chance to run down some of the creepiest scenes in the entire film. Sure, there are plenty of dated elements and silly, over-the-top moments in the film (we're looking at you, Ellie Creed), but "Pet Sematary" actually holds up quite well, especially in its ability to frighten.
---
The Day Timmy Baterman Came Back
The first time that Louis Creed (Dale Midkiff) asked Jud Crandall (Fred Gwynne) if anyone had ever buried a person in the Micmac Indian burial ground above the Pet Sematary, Jud scoffed and looked at him as if he were crazy. Well, turns out he was lying a little bit. Many years prior Bill Baterman had buried someone up there (his own son Timmy who had died in service during WWII). The results were, well, horrifying. Timmy came back from the grave like a zombie out of one of Romero's classic films. Next thing you know he's walking around digging up bones to chew on, tearing his own face off, and scaring the neighbors. Timmy wasn't quite himself, so they had to burn him alive, but not before learning their lesson that "Sometimes dead is better." The scenes with Timmy Baterman are some of the coolest (and creepiest) in all of "Pet Sematary."
---
The Achilles Cut / Jud Crandall's Death
The death of Jud Crandall at the hands of little zombie Gage Creed is enough to turn your stomach, but it's the manner in which old Jud bites the bullet that really makes this one of (if not the most) memorable scenes in the entire film. While searching through his house for the recently undead Gage, Jud kneels down next to his bed to look under it. The next thing he knows, Church the cat is in the room staring at him with his big green eyes and hissing just long enough to distract the old man while little Gage slips a hand out from under the bed and slices Jud's Achilles tendon! If you've ever seen the film and you try to tell me that this moment didn't make you physically gasp the first time you saw it, you're probably lying. It's an act that you can literally feel as a viewer and one that has kept me checking under just about every bed I stand next to for the past two decades.
---
Sleepwalking with Pascow
The first truly creepy moment of "Pet Sematary" comes courtesy of the runner with the massive brain injury, Victor Pascow. Treated for his injuries by Louis (and ultimately dying on the table under his care), Pascow grabs the doc and promises to come to him with a message of warning. Little did we know the grotesque ghost meant that very night. In a very unnerving scene, we see what appears to be a dream sequence where Louis follows Pascow into the woods and through the gates of the Pet Sematary. It's not just a leisurely walk though. No, no. Pascow is there to warn Louis to never go beyond the place. "The ground is sour!" he warns Creed. And sour it sure is. The creepiest part of this scene, however, comes when we get back to the Creed house and Louis wakes up to find his feet covered in dirt and mud. Woah! So it wasn't a dream all along. Creeptastic!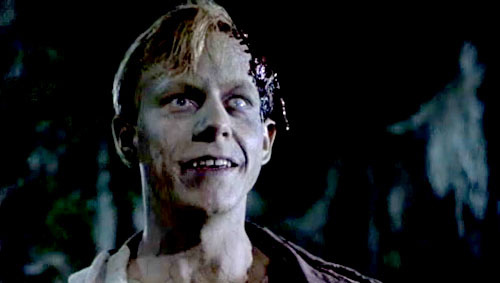 ---
The Kiss
If you're not completely grossed out by the film's final moments, then you're a better man than I. It's not so much the kiss shared by Louis and Rachel that gets me. No, it's the disgusting ooze of puss that falls out of Rachel's eye socket seconds before Louis starts swapping spit with her. And he doesn't just go in for a quick peck; he dives into that kiss tongue a-blazin'. Sure, I get it. Louis is completely off his rocker by this point in the film so a little shared bloody ooze is nothing after knocking off his own son and burying his dead wife in an Indian burial ground. And, yes, I know a little zombie lovin' never hurt anybody, but there has to be a line, right? Well, Louis Creed not only crossed it in this uber-creepy scene but he also paid the ultimate price for it. Oh, Louis… you should have learned the first time!
---
Zelda
I don't know about you, but I can honestly say that I don't think there's anything creepier in the history of cinema than Rachel's sister Zelda in "Pet Sematary." More than anything else in the film, Zelda scared me senseless as a kid. It wasn't so much her illness, her deformity, or the fact that Mary Lambert hired a male actor (Andrew Hubatsek) to play the part. It's just the general creepy-crawly-ness of Zelda that sticks in your brain. That first flashback scene where Rachel is feeding Zelda and then she spins her entire head around, choking herself to death is really frightening, but it's the later dream sequence that really empties my bladder. Zelda standing hunched over in a corner suddenly springs to life and runs toward the camera (and us) with the creepiest smile on her face that you've ever seen. I've got the chills just writing about it. You can have your Dracula, Wolfman, and Frankenstein; Zelda is, in my mind, the scariest monster in horror history. "Even now, I wake up and I think, is Zelda dead yet?" says Rachel at one point in the film. You and me both, sister. You and me both.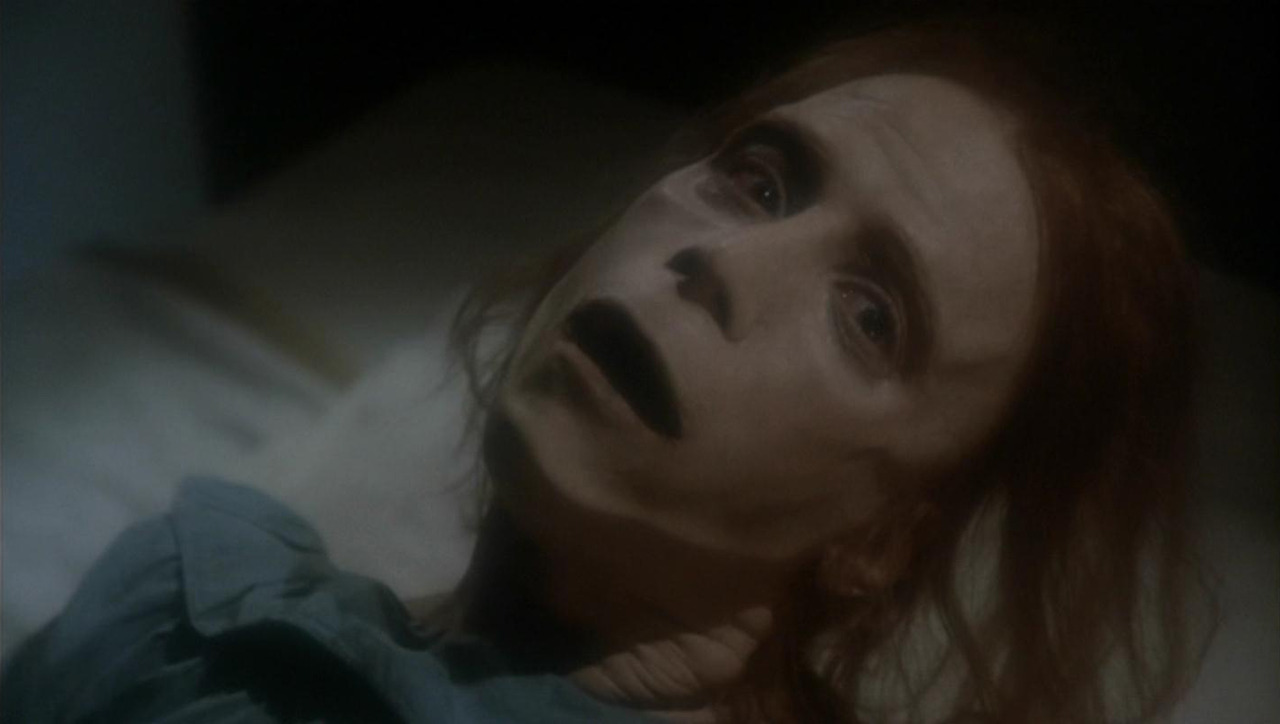 ---
"Pet Sematary" is available on Blu-ray now.