Call-In Commentary: Watch the "Fat Kid Rules the World" trailer with director Matthew Lillard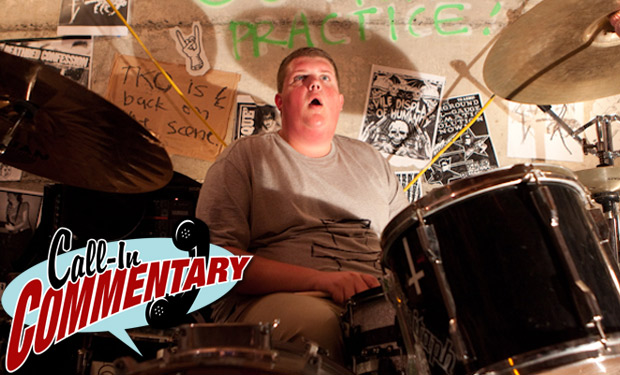 Posted by Brian Jacks on
Best known for acting roles in films like "SLC Punk!" and the Scooby-Doo franchise, Matthew Lillard takes his first turn in the director's chair for "Fat Kid Rules the World," an ultra-indie that launched its theatrical run on the back of a Kickstarter campaign. The movie follows Troy (Jacob Wysocki), a bullied, overweight high school student whose chance encounter after a failed suicide attempt leads him into the arms of a punk rock band. The film has received raves as of late, paving the way for a limited screen debut ahead of an October 25 VOD and iTunes bow.
To get a deeper dive into "Fat Kid," we recruited Lillard for IFC's Call-In Commentary series, where directors provide narration to their trailer. In the video below, learn how Pearl Jam's Mike McCready handled music duties for the project, what Lillard tried to keep out of the trailer and more. Check it out.
video player loading
.
.
.
MORE CALL-IN COMMENTARIES:
– Watch the "House at the End of the Street" trailer with director Mark Tonderai
– Watch the "Looper" trailer with writer-director Rian Johnson
– Watch the "For a Good Time, Call…" trailer with writer-director Jamie Travis
– Watch "The Babymakers" trailer with director Jay Chandrasekhar of Broken Lizard
– Watch the "Robot & Frank" trailer with director Jake Schreier
– Watch the "Iron Sky" trailer with director Timo Vuorensola
View more Call-In Commentaries…
Will you be checking out "Fat Kid Rules the World"? Let us know in the comments below, or on Facebook or Twitter.