Exclusive Premiere: Wintersleep "Nothing Is Anything (Without You)"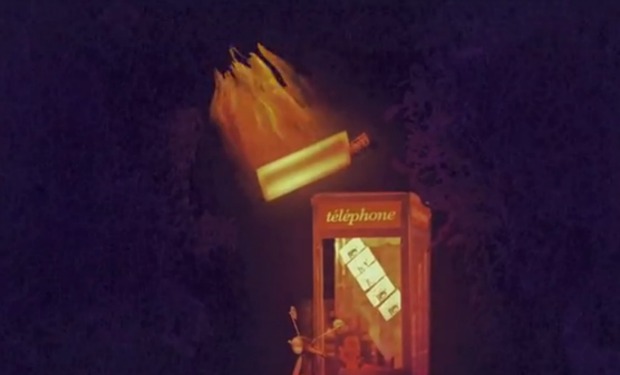 Posted by Melissa Locker on
In your life and your line of work, you may not need to know much about Nova Scotia's exports. But know this: Wintersleep is one of the province's finest products. The band has been cranking out four album's worth of exemplary indie rock since forming in 2001 and has even reached that peculiar pinnacle of rock success, an appearance on the Late Show with David Letterman. "Hello Hum" is Wintersleep's fifth album, and the follow-up to 2010's Canadian chart-maker "New Inheritors." This time around, the band decided to enlist the help of Grammy-winning producer and mixer Dave Fridmann (best known as the man behind the Flaming Lips' albums). The results are a mix of fuzzed out songs set to staccato rhythms, soaring stadium block rockers, and stately anthems that frontman Paul Murphy tops with simple, memorable melodies.
The single, "Nothing Is Anything (Without You)" is filled with looping riffs layered atop buzzing beats that slowly builds up before hitting a brooding crescendo that sucks you in. The video, directed by Chris Mills, shows a slightly sillier side of the indie rock band. "This is a bit of a whacky video for us," Wintersleep's singer Paul Murphy said. "Chris Mills sent a few different threads of ideas for this ranging from pretty literal vids that presented something more based on the lyrics to some pretty absurdly silly ones. In the end we decided to just have fun with it and went with a bit more of a quirky treatment. All really big fans of animated vids and Chris's animations particularly.. And i say Silly but this also has something sort of pure and playful raw and innocent about it feel wise. I think that is what connects it to the track."
Watch Wintersleep "Nothing Is Anything (Without You)":
video player loading
.
.
.
Tour Dates:
October 29 Great Scott Boston, MA
October 30 Knitting Factory Brooklyn, NY
November 1 DC9 Washington, DC
November 3 The Pyramid Scheme Grand Rapids, MI
November 4 Empty Bottle Chicago, IL
November 5 7th Street Entry Minneapolis, MN
November 15 Columbia City Theater Seattle, WA
November 16 Doug Fir Lounge Portland, OR
November 18 The New Parish Oakland, CA
November 20 The Echo Los Angeles, CA
Want the latest news from IFC? Like us on Facebook and follow us on Twitter @ifctv.