Exclusive Premiere: Glen Hansard "You Will Become"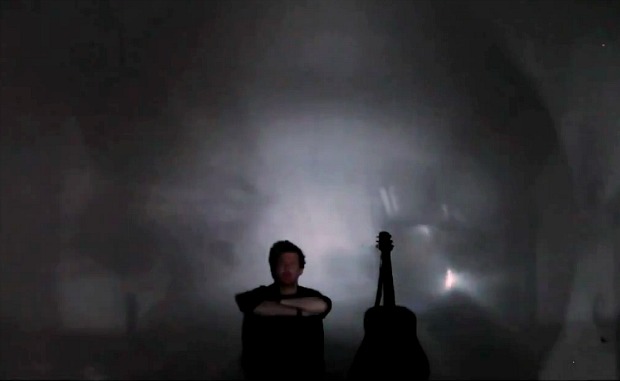 Posted by Melissa Locker on
Glen Hansard has done a lot of incredible things during his long and storied career as a musician. He's made a name for himself with his work with the influential Irish band The Frames. He's developed a devoted following with his duo The Swell Season. He even won an Academy Award for his song "Falling Slowly" from the movie "Once." But the one thing Hansard hasn't done is release a solo album. Until now.
After twenty years in the business, Hansard finally achieved that goal and released his first solo album, "Rhythm and Repose." The album is filled with Hansard's renowned emotive lyrics, there are songs about unrequited love, desperate longing, mistakes made again and again, and the pursuit of happiness. The songs are quiet, but powerful, with Hansard channeling his humble angst through a filter of maturity and well-earned wisdom. While fans of The Frames may find Hansard's usual intensity muted on his solo work, the album is a solid slow burner.
Watch the exclusive premiere of the video, directed by Hedi Rose, for Glen Hansard's track "You Will Become":
GLEN HANSARD TOUR DATES
*Eddie Vedder tour
October 31-November 1 /// Las Vegas, NV /// The Pearl at the Palms*
November 4 /// Phoenix, AZ /// Comerica Theatre*
November 6 /// Albuquerque, NM /// Kiva Auditorium*
November 7 /// El Paso, TX /// Plaza Theatre*
November 9-11 /// Austin, TX /// Bass Concert Hall*
November 12-13 /// Houston, TX /// Jones Hall for the Performing Arts*
November 15 /// Dallas, TX /// Music Hall at Fair Park*
November 16 /// San Antonio, TX /// Lila Cockrell Theatre*
November 18-19 /// Tulsa, OK /// The Brady Theater*
November 21 /// Memphis, TN /// Orpheum Theatre*
November 24-25 /// Jacksonville, FL /// Moran Theater*
November 27-28 /// Orlando, FL /// Bob Carr Performing Arts Centre*
November 30-December 1 /// Ft. Lauderdale, FL /// Broward Center*
December 3-4 /// Clearwater, FL /// Ruth Eckerd Hall*
Want the latest news from IFC? Like us on Facebook and follow us on Twitter @ifctv.