Exclusive Premiere: Chaos Chaos "My Hands"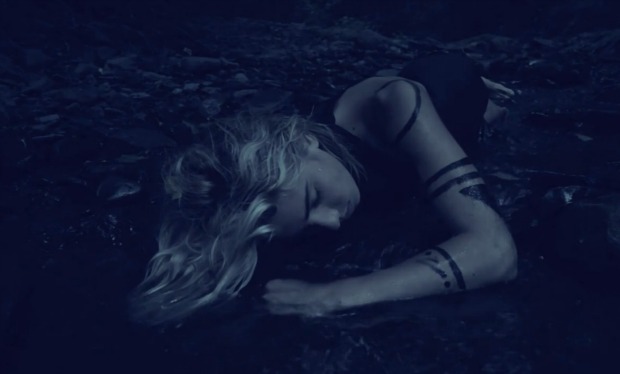 Posted by Melissa Locker on
Things don't generally work out well for child stars. There's Lindsay Lohan, Amanda Bynes, Macauley Culkin, the poor cast of "Diff'rent Strokes" and these poor child stars who grew up to become * shudder * lawyers. (Chunk, we hardly knew ya.) Luckily, things look like they're turning out just fine for former child rockers Smoosh.
Sisters Asy and Chloe Saavedra started making music together as Smoosh (with their little sister Maia) as kids. Before they could see a PG-13 movie on their own, they were opening for the likes of Sleater-Kinney, Death Cab for Cutie, Cat Power, Nada Surf, and other indie rock big whigs in front of huge crowds. At the time of their first album, She Like Electric, came out in 2004, Chloe was 10 and Asy was 12 years old. Now at the ages of 18 and 20, they've decided it's time for a change. In the new tradition, they took to Kickstarter to fund their first album as Chaos Chaos. The forthcoming EP, S, features five songs of the sisters' trademark synth pop sound with a slightly more mature electro-pop edge.
Check them out for yourself. Here's the premiere of "My Hands" by Chaos Chaos:
Want the latest news from IFC? Like us on Facebook and follow us on Twitter @ifctv.