DVR Alert: Whitest Kids U'Know are back on IFC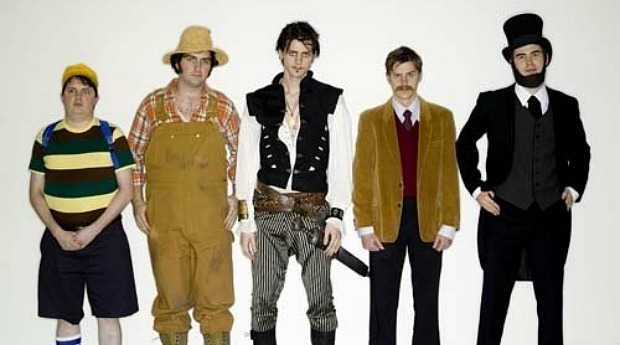 Posted by Melissa Locker on
Everyone's favorite sketch comedy show The Whitest Kids U'Know is back on IFC. During our DVR-friendly Automat, we are showing some of the most loved episodes of one of the wackiest, crassest, and funniest show around during the wee hours of the morning. Over the show's five seasons, The Whitest Kids U' Know built up a devoted and fervent following of fans eager for more and more and more of the troupe's bizarre, edgy, and hilarious potty-mouthed humor. The series pushed sketch comedy to a whole new level of depraved genius, which is exactly why we love it and why we are so happy to have it back on the air. There's no better way to start your day than with a healthy dose of The Whites Kids U'Know so be sure to tune in tomorrow at 6:30 a.m. ET and check the schedule for more showtimes.
Don't believe us? Watch this clip and get your RDA of laughs:
And it's never to early to start Christmas shopping. The Whitest Kids can help. Do you like Finger Ring Friends? Of course you do! Everyone likes Finger Ring Friends. Even your mom! Did you miss the fun? Watch the clip below, so you can make sure everyone on your Christmas list is Finger Ring Friends by the New Year:
Want the latest news from IFC? Like us on Facebook and follow us on Twitter @ifctv.
The Whitest Kids U'Know air on IFC's Automat tomorrow at 6:30 a.m. ET.